In correspondence with Jim Strong and Lane Speidel's shows at Vox Populi Gallery, they decided to perform as an instant band. They performed as a band with Jim on the bass/drum machine, Elliott Rosenfeld on the violin, a drummer, and Lane on lead vocals (having never rehearsed together before).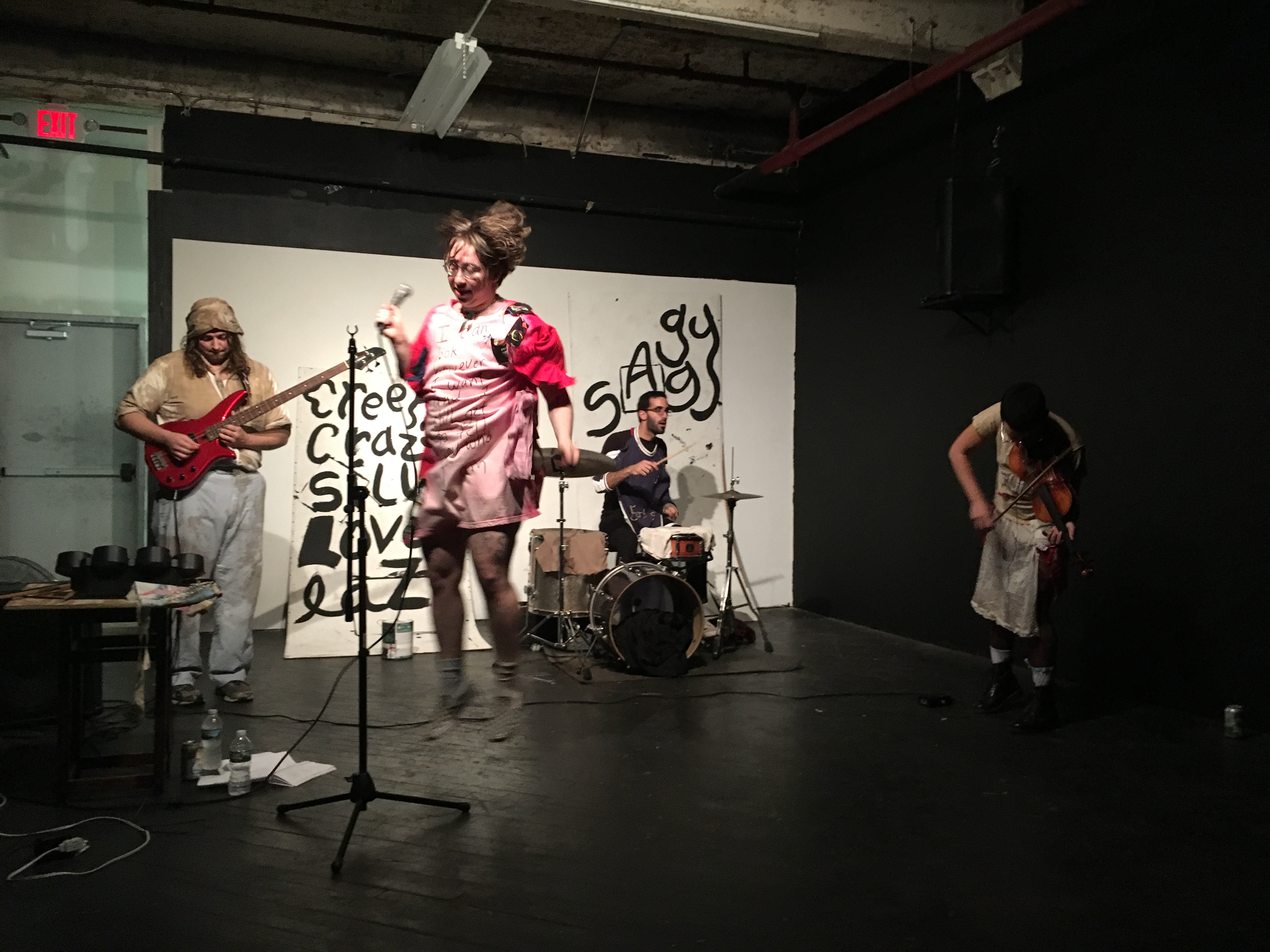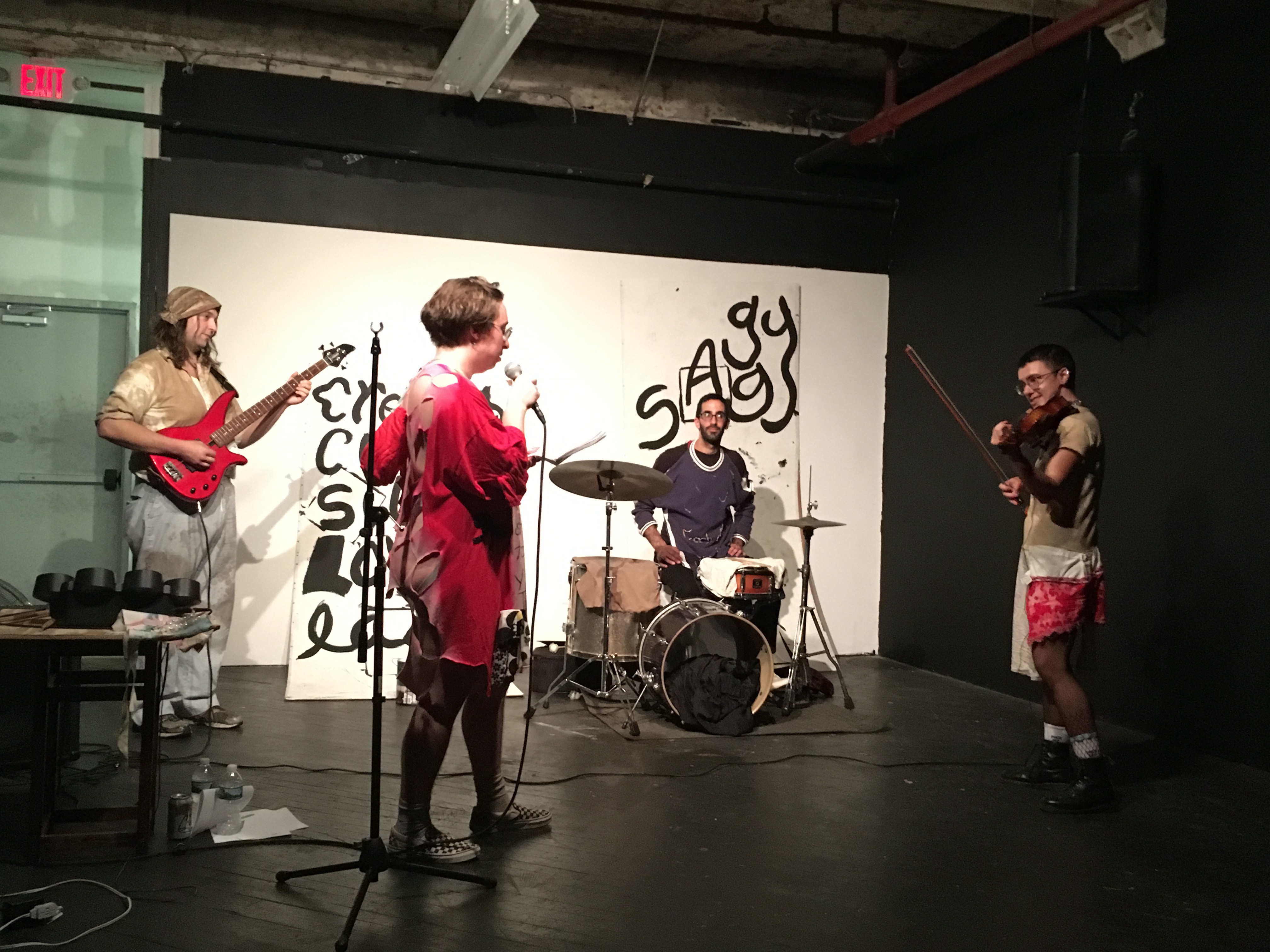 Lyrics were sung from the zine, Songs that Haven't Been Sung Yet.



Performance of I Hate Time
Performances of These Old Things Go So Easily into the Trash, Why Be At All, and Trying to Lift Everyone Up.
Performances of I Think About You Walking Around LA with a Bag of Your Dog's Poop in Your Hand, There's Nothing Wrong with Me, and Break for a Wild Scream
Performances of I Don't Want to Make a Mess, I'll Never Have a Boyfriend, and I Love My Belly.
Performances of I Have No Nipples and I Bleed From My Butt, I Have Depression, and Not Good or Bad or Even Very Interesting
Performances of I Can Look However I Want and I Still Get to Tell You Who I Am and Best Friend Love Song