NO FUN
part 2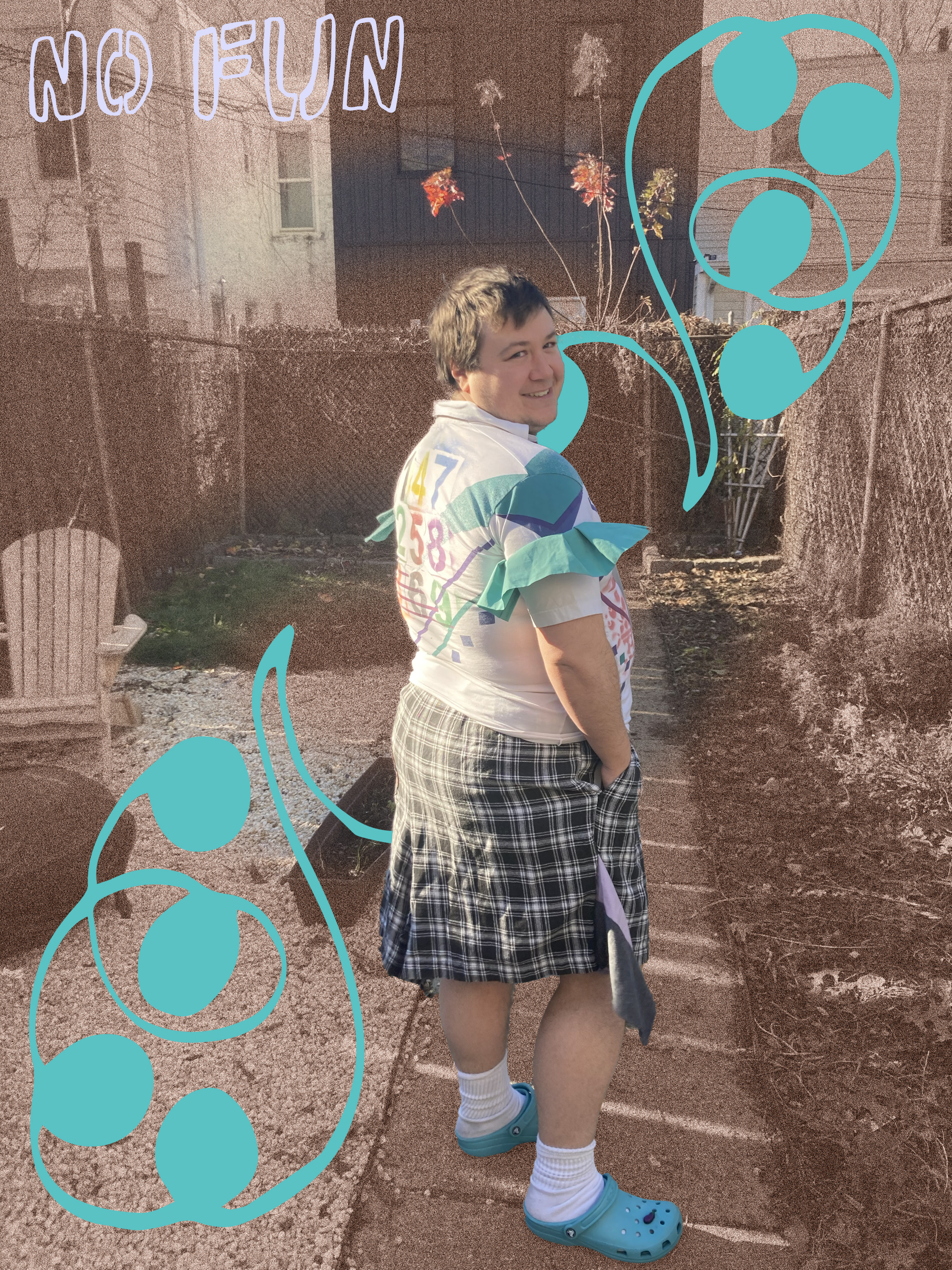 shop Body Joke's 2nd collection
taking inspo from emo, indie, punk, librarians, uniforms, fantasy, and the darker side of 00's fashion
all the clothes were made from pre worn clothing or fabric that otherwise would have been thrown away
each garment fits many sizes - all bottoms have elastic waists - measurements provided on individual items (all measurements taken flat, in inches).
if you have any questions about a particular item-
please email
body.joke.shop@gmail.com
Atlantic City is No Fun Hat



A burgundy hat with butterfly, lace and patch details, title speaks for itself.
Emo Skirt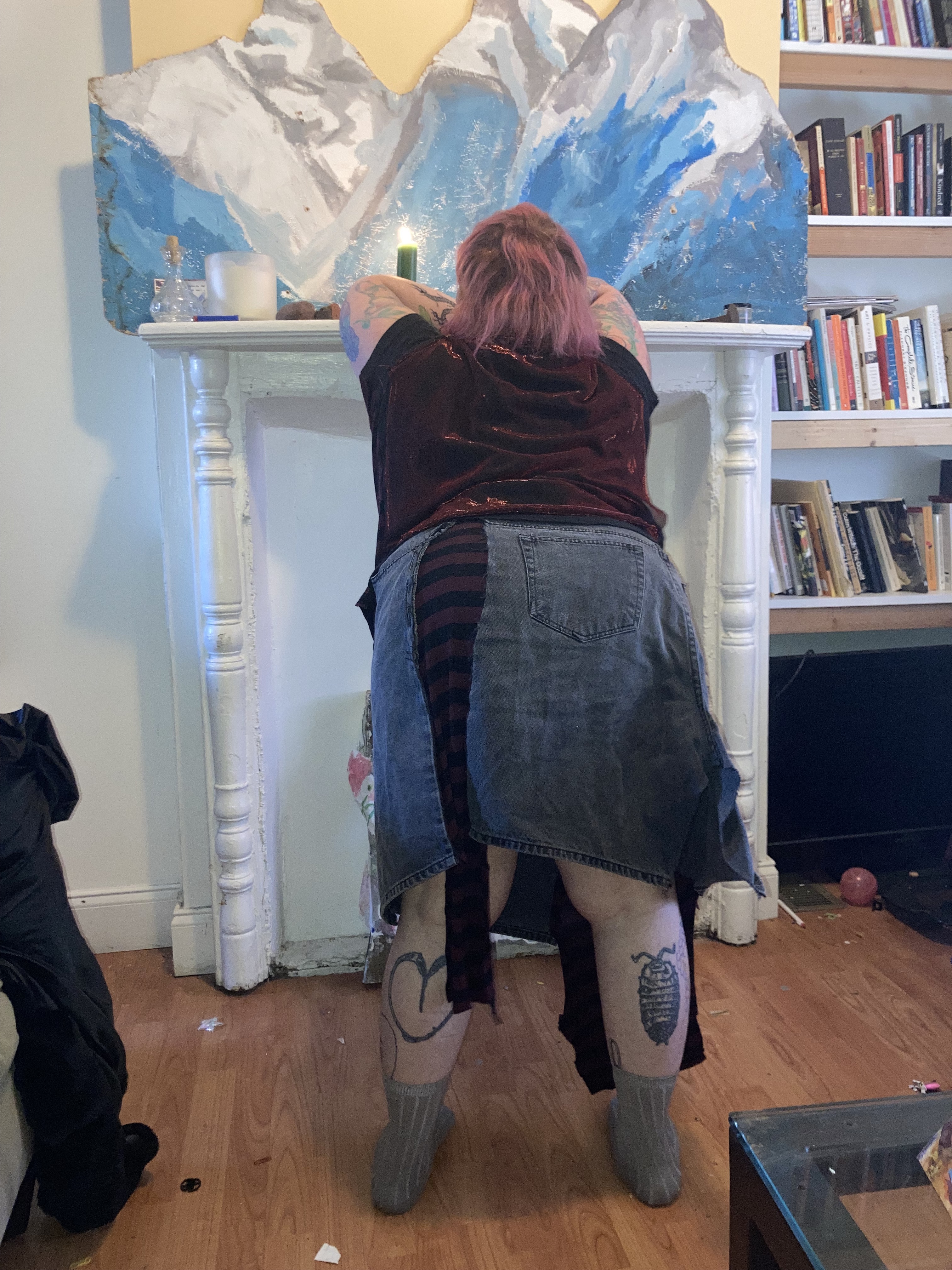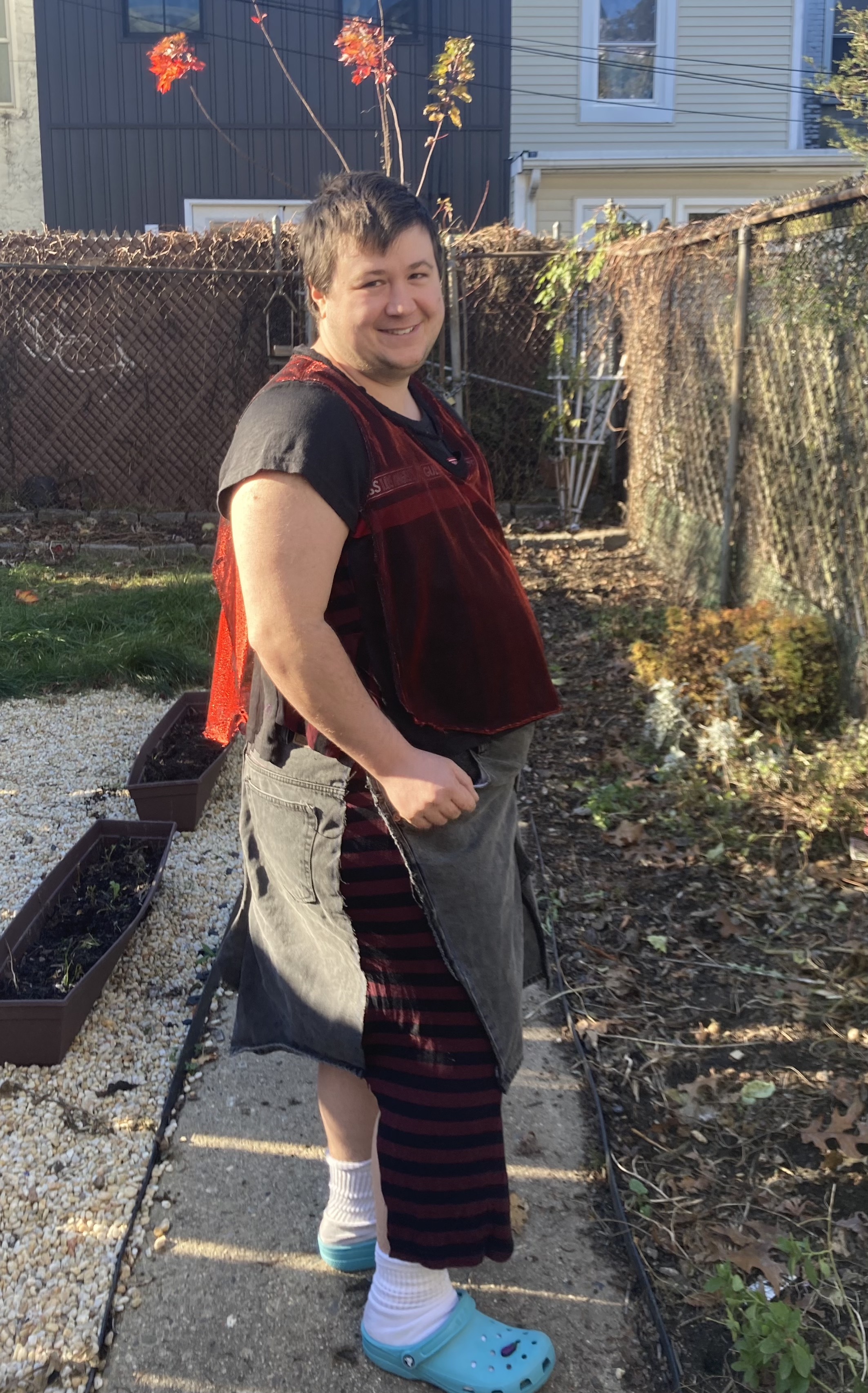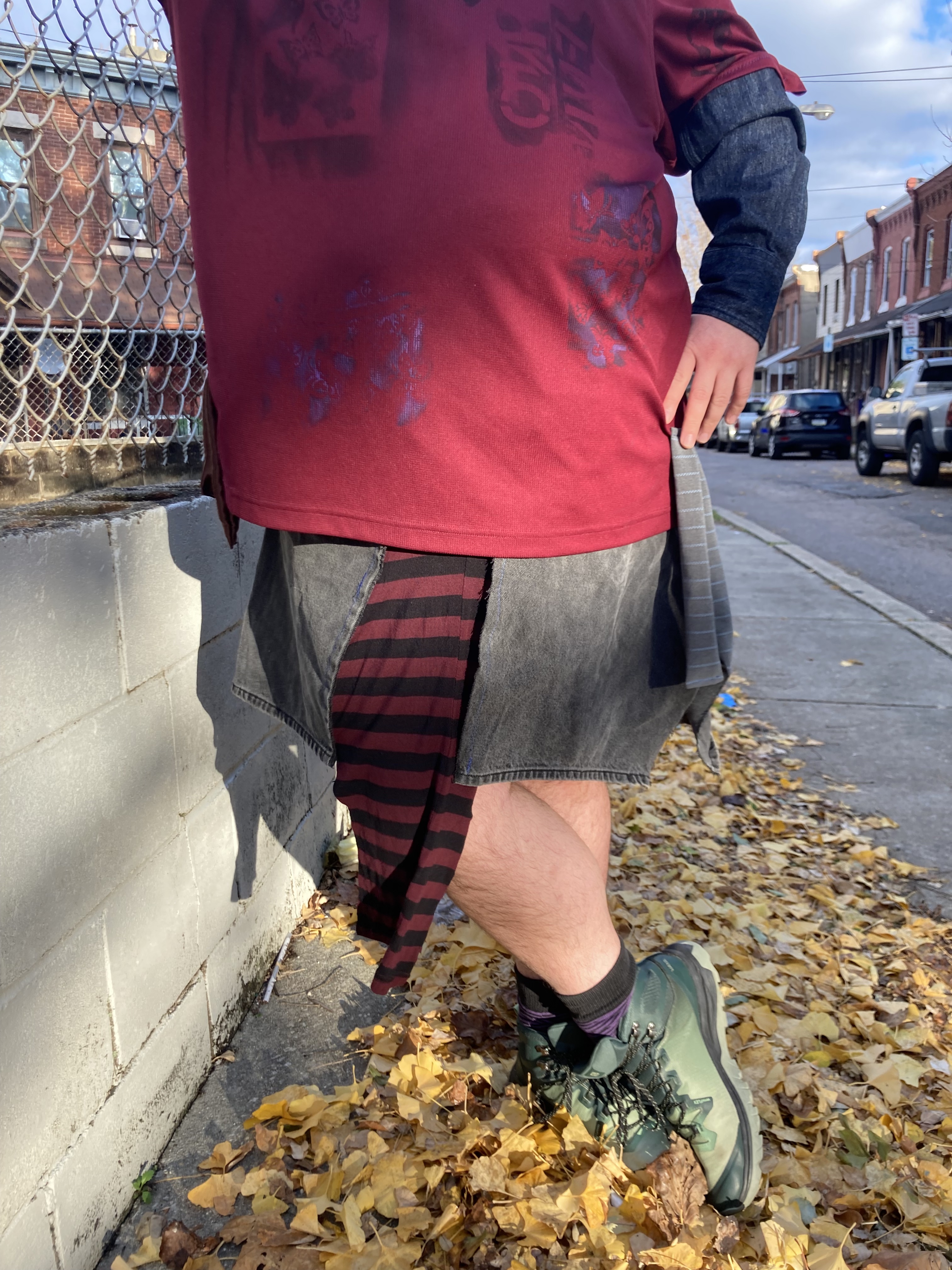 This skirt was made by taking a pair of grey jeans and a classic emo red and black striped skirt that were both too small - and putting them together to make a comfortable skirt that can be worn many different ways.
Fits sizes 1X-3/4X (depending)
waist: 18"-24"
hips: 22" (some give)
length" 25"-33"
Tough Guy Butterfly Shirt
A burgundy polo with dark denim sleeves, with butterflies and many other sweet details.
fits a 4-5X
chest: 20.5"
shoulder: 7"
length: 27"
sleeve: 26"
1234 Button Down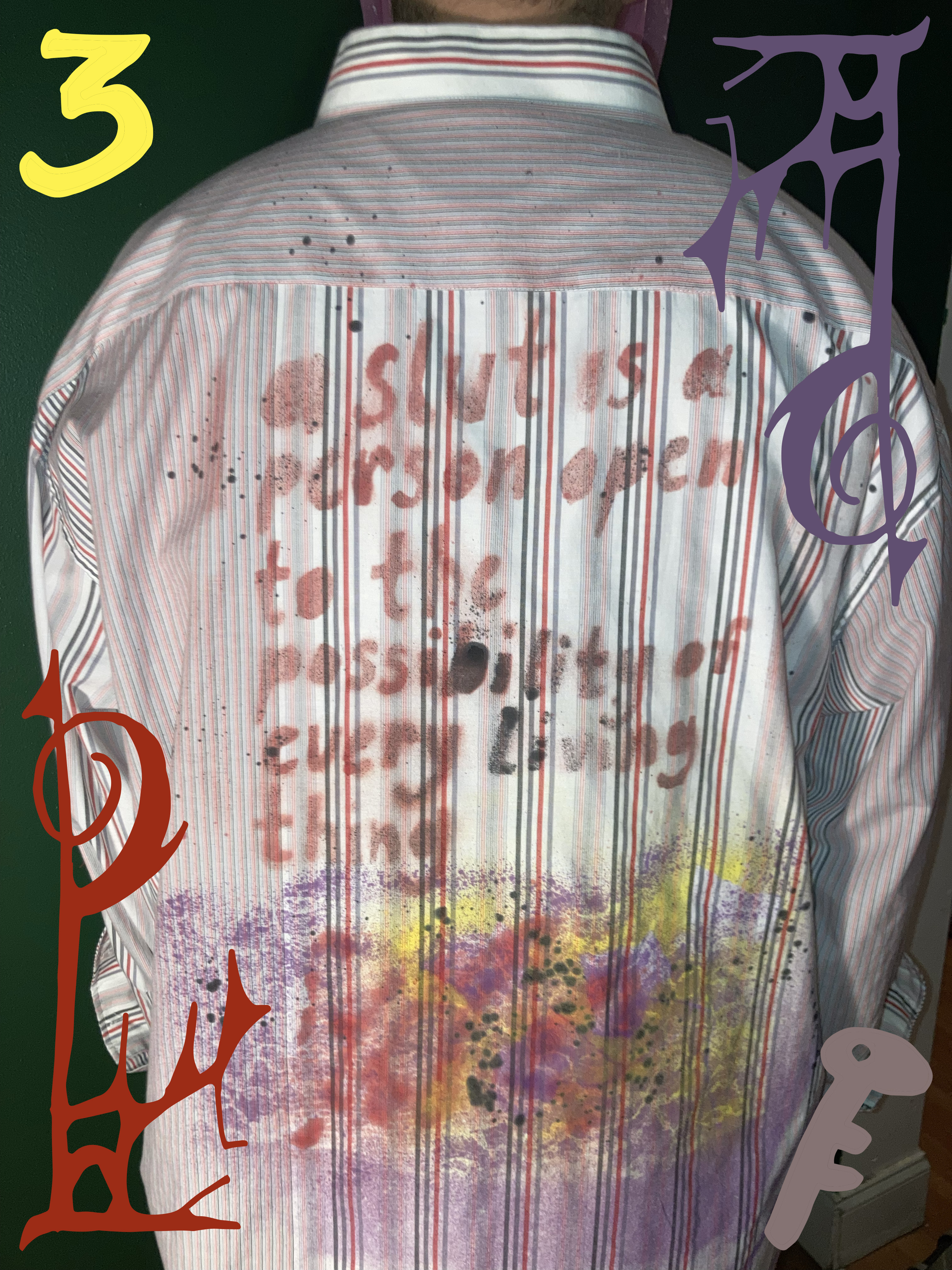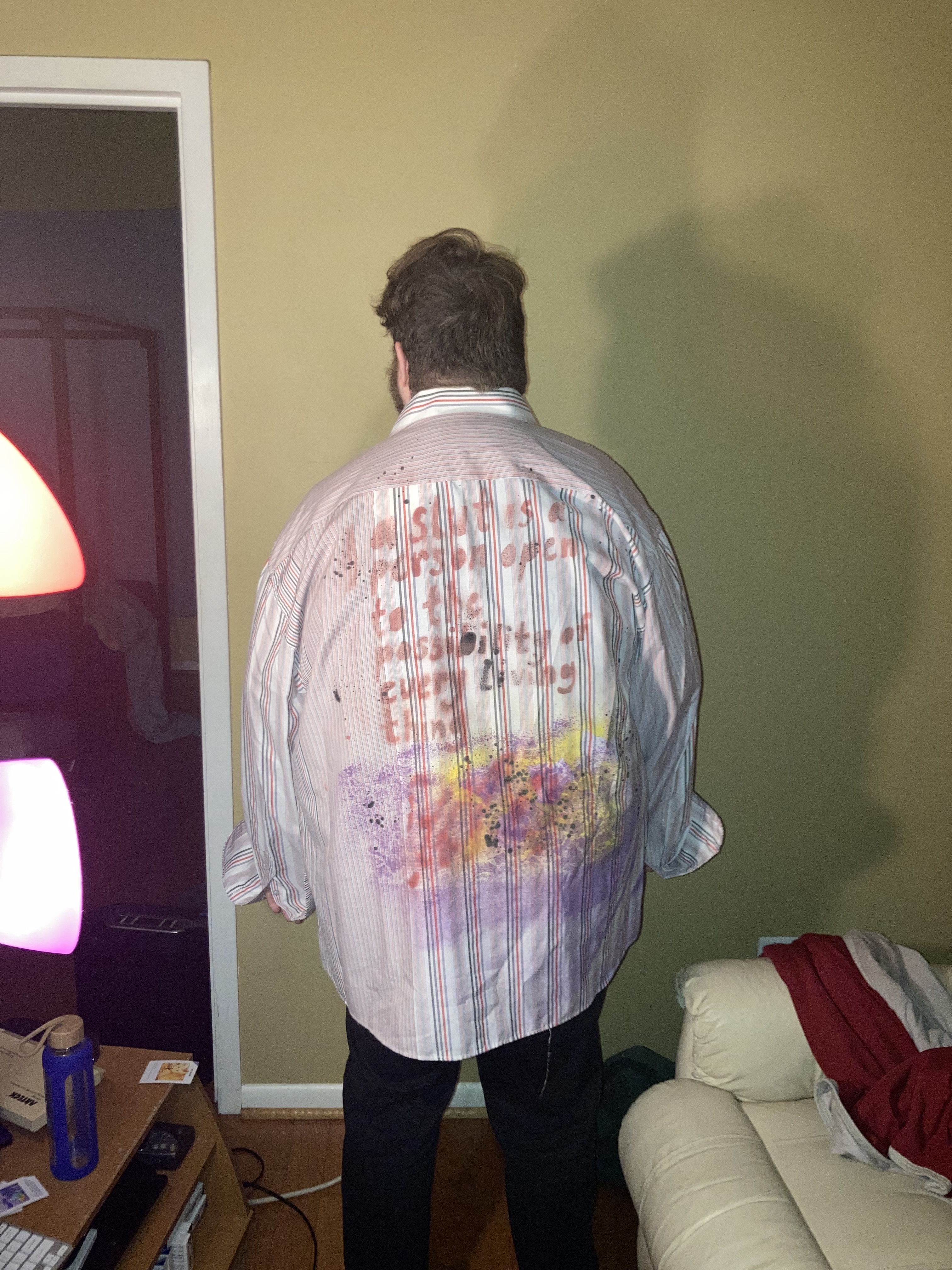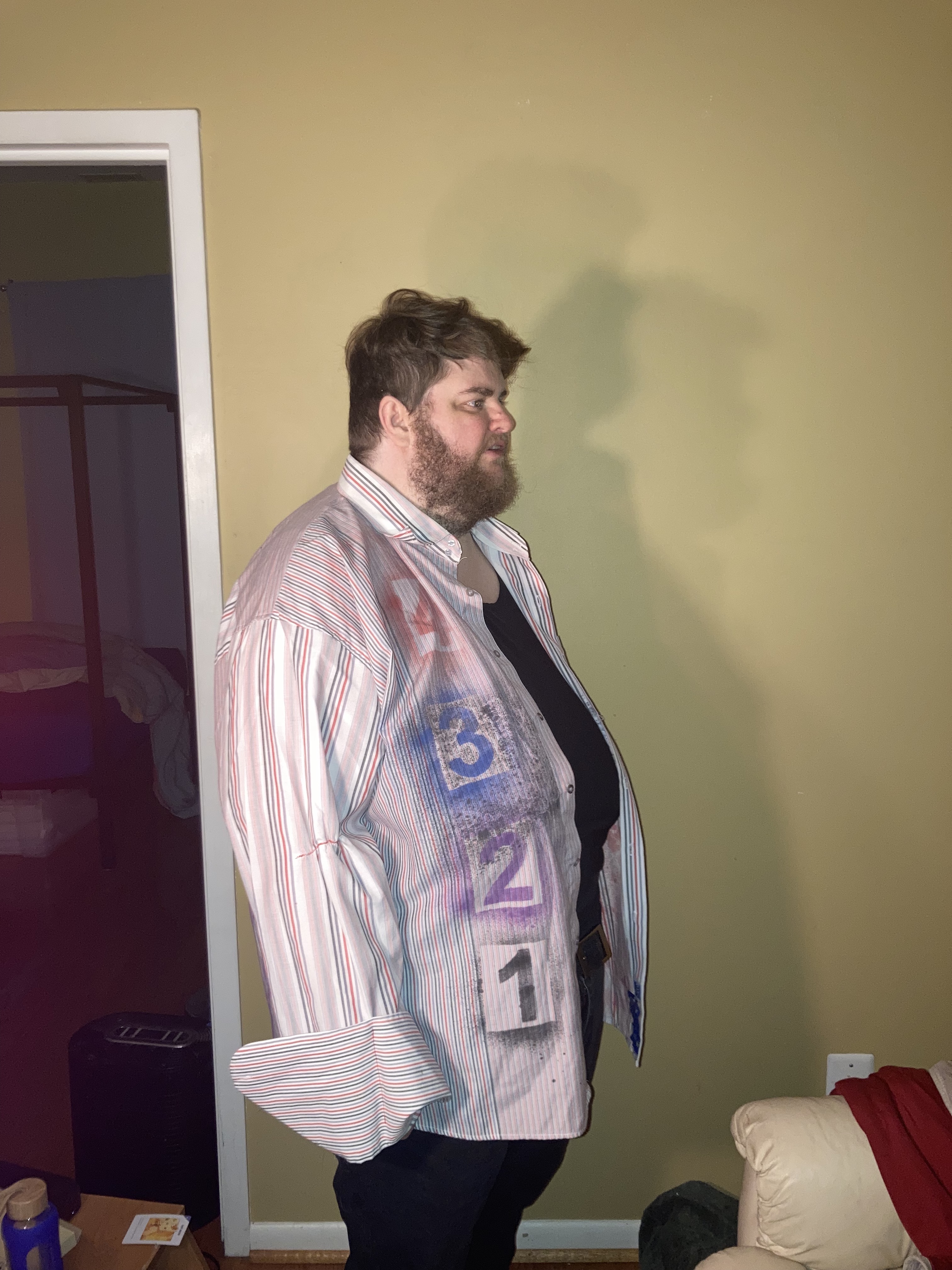 A red, black and grey striped button down with numbers on the front, the slut poem on the back, and lace printed throughout. The sleeves have small elastic gathering details.
the original label read "5X"
shoulder: 10"
chest: 24.5"
length: 33"
sleeve: 24"
Slut Cape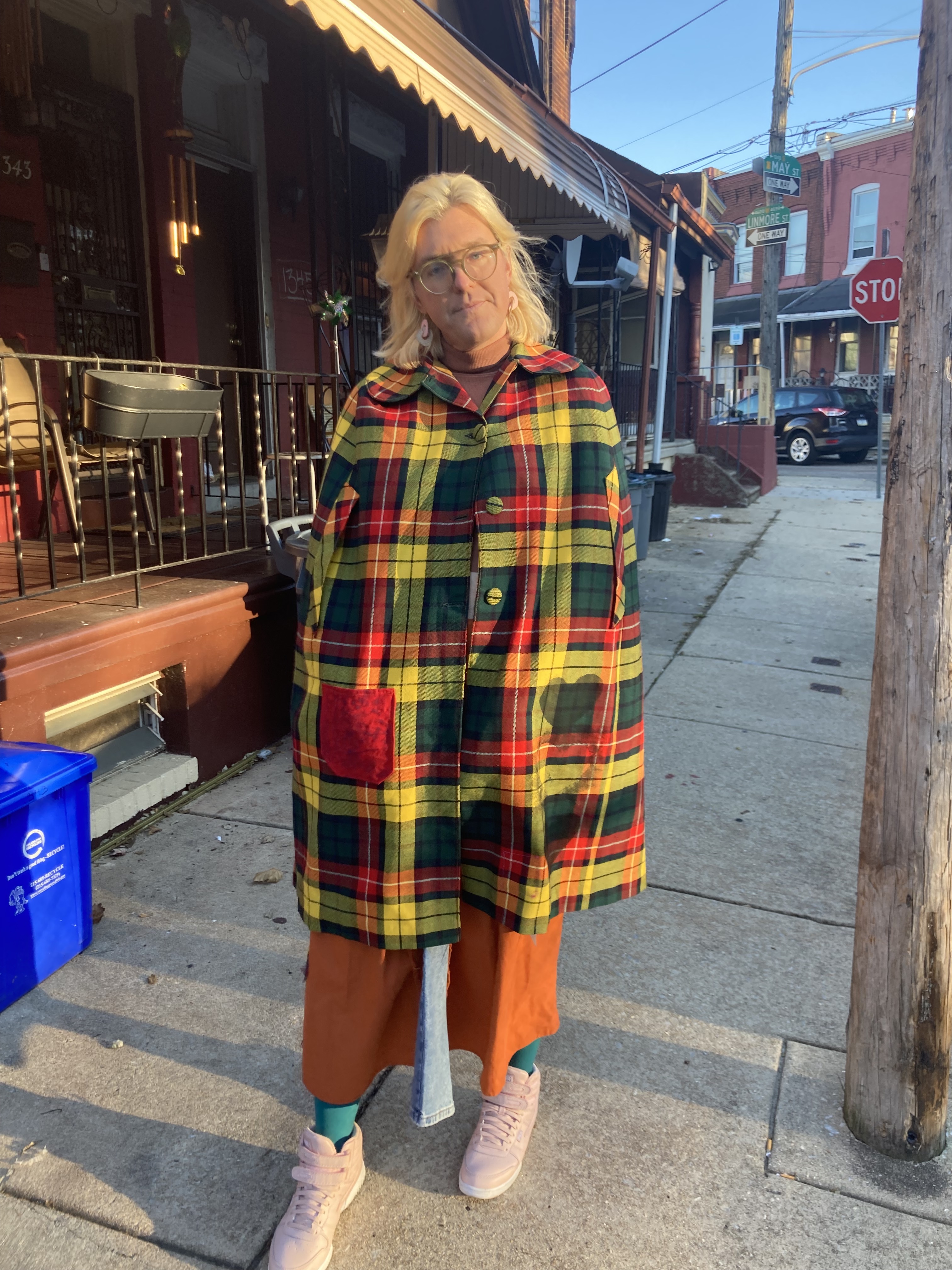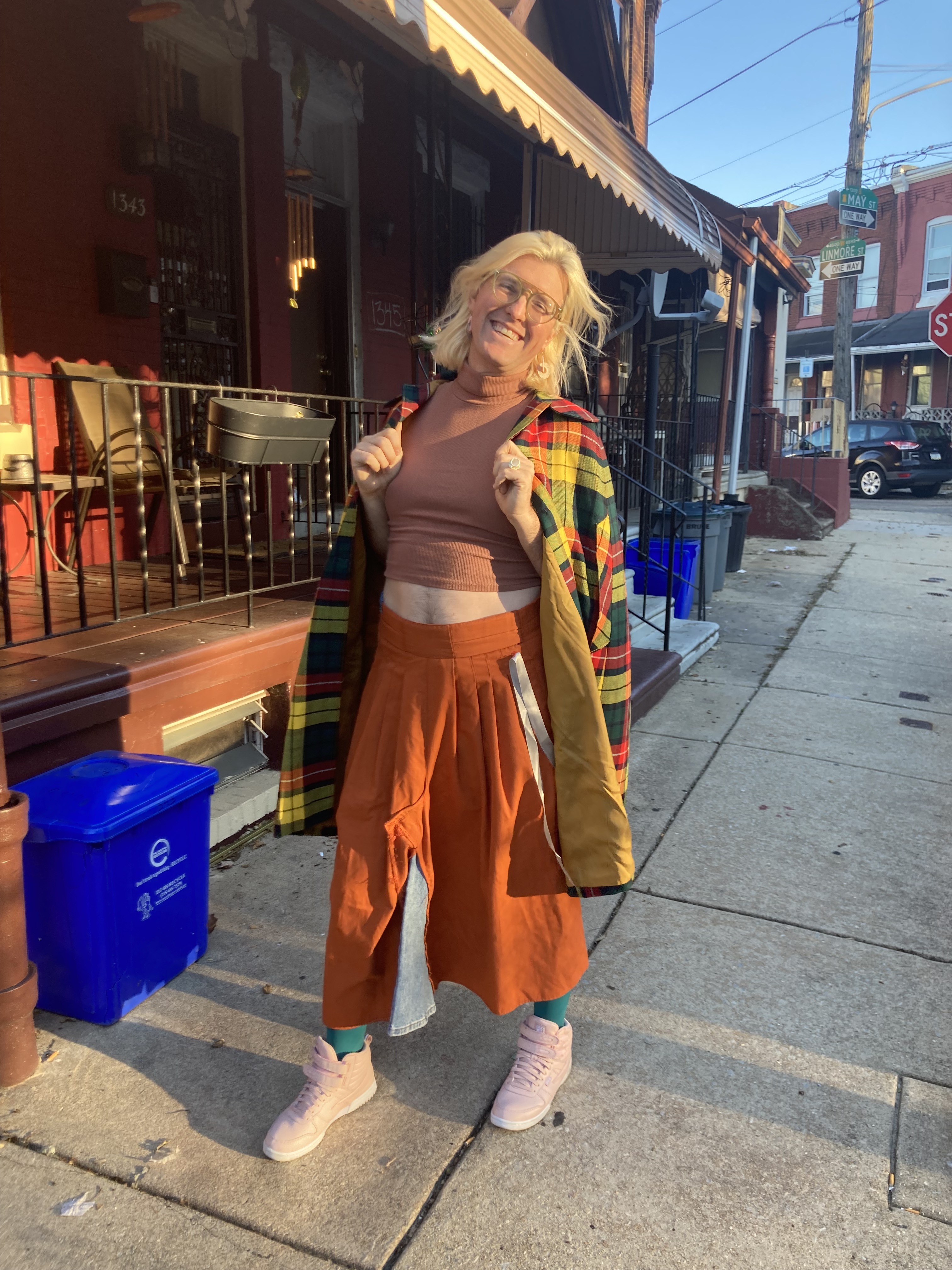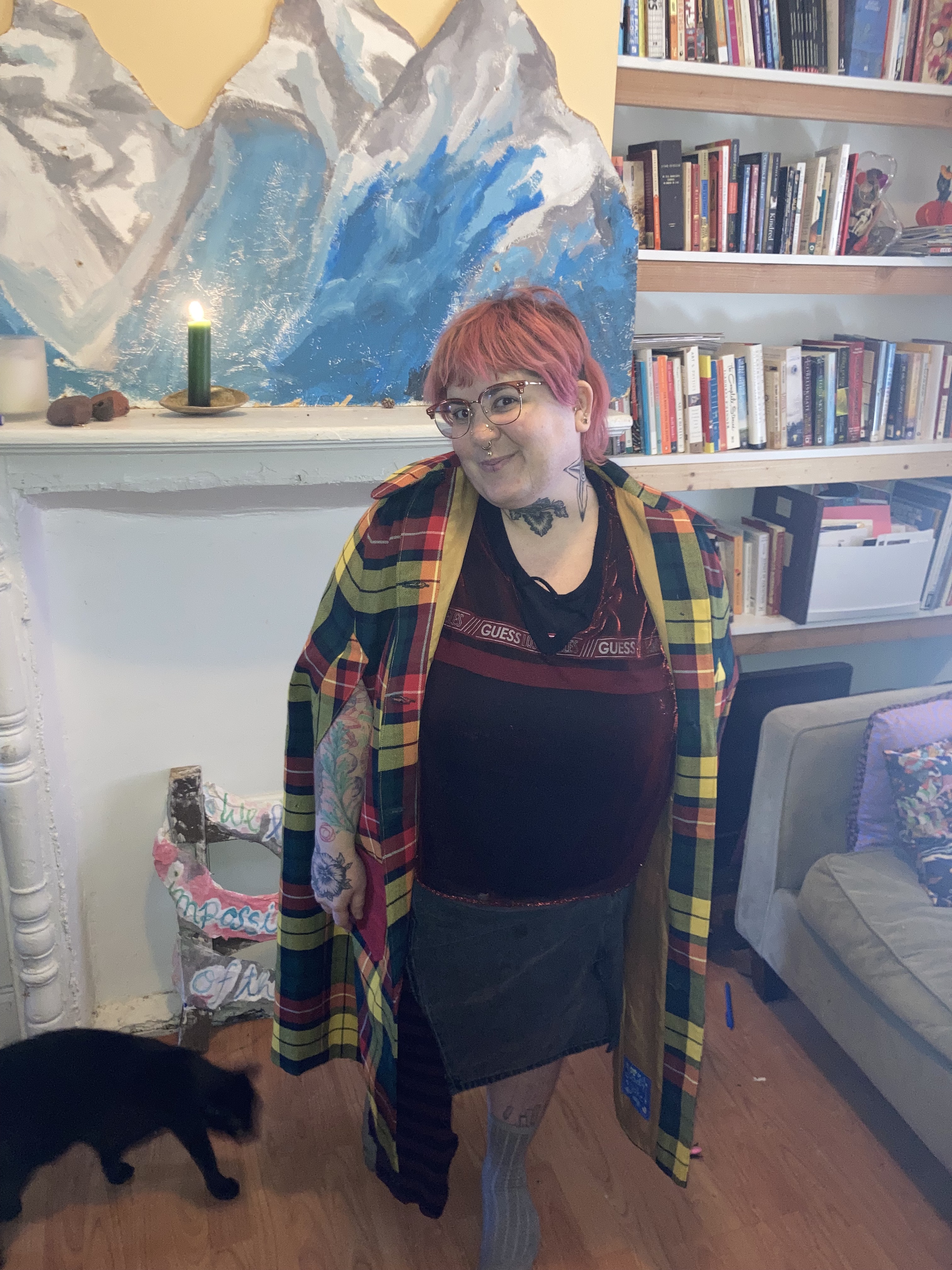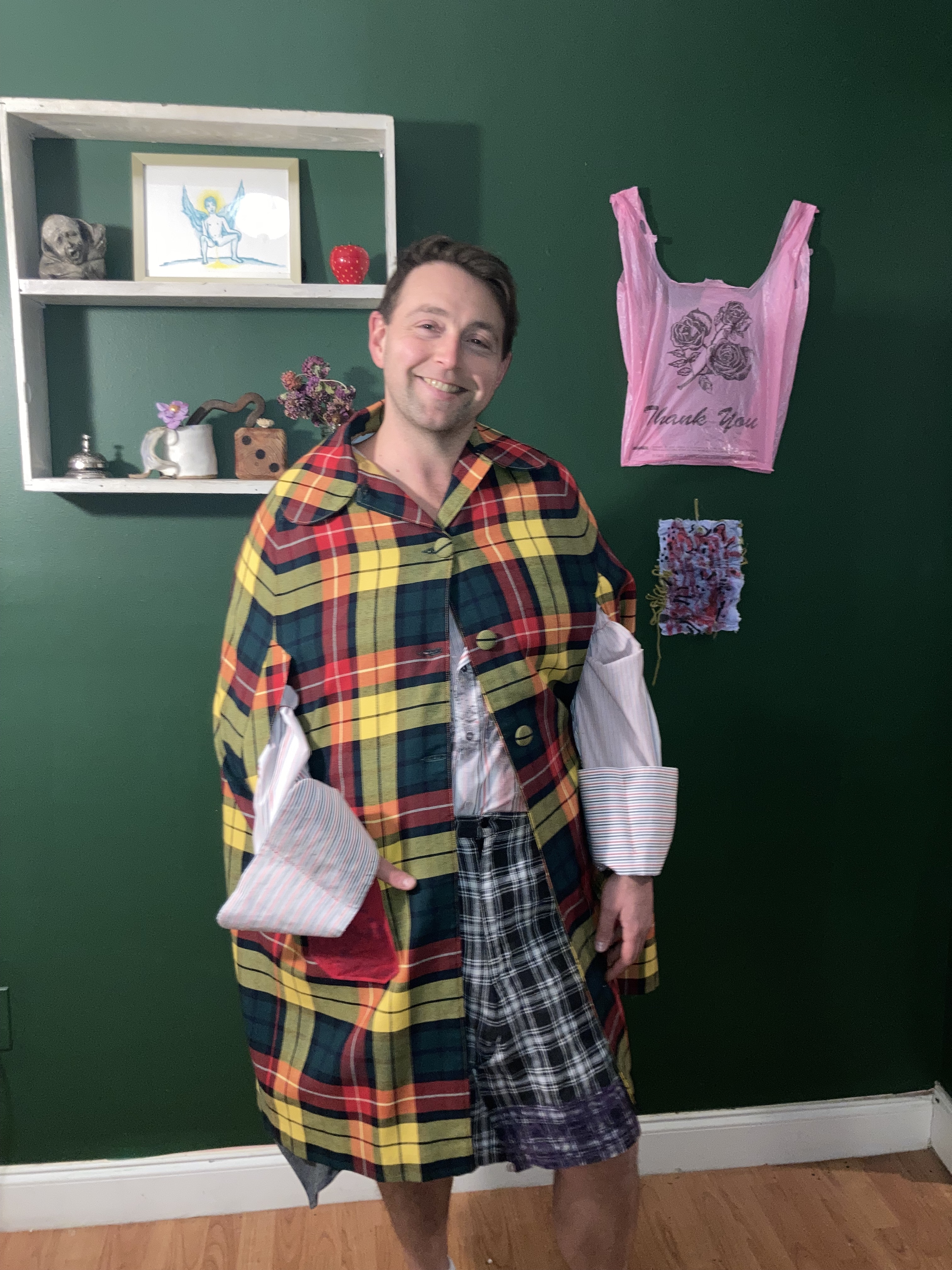 Finally, a cape for sluts! This vintage plaid cape has been decorated with a cell phone pocket and the slut poem and other critters on the back.
length: 40"
shoulder: 7" approx.
chest: 20" approx.
Plaid Skirt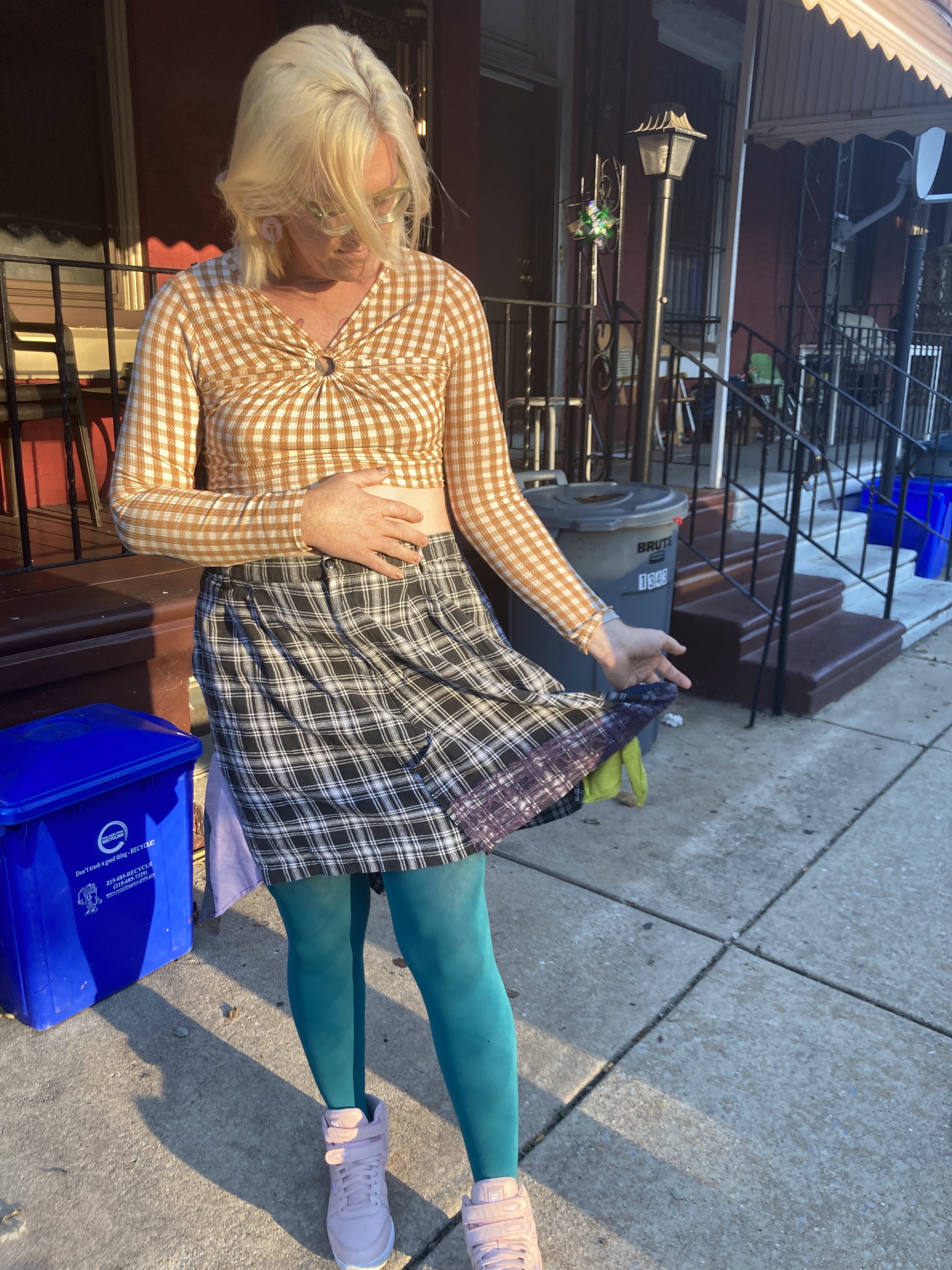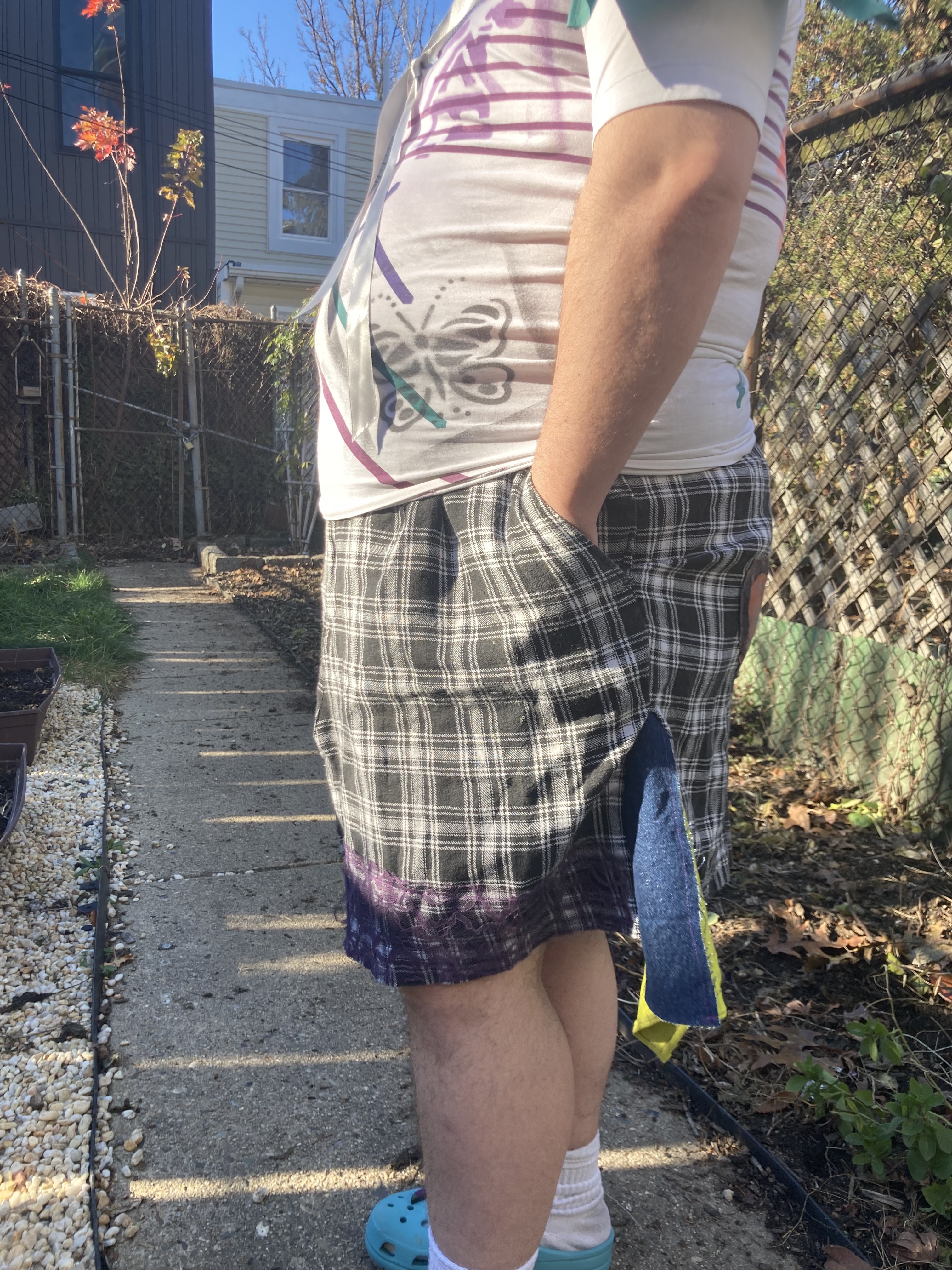 An adorable little skirt with lace and heart details, and flair details on the sides.
waist: 19"-21.5"
length: 20"
hips: 24"
Deer Bag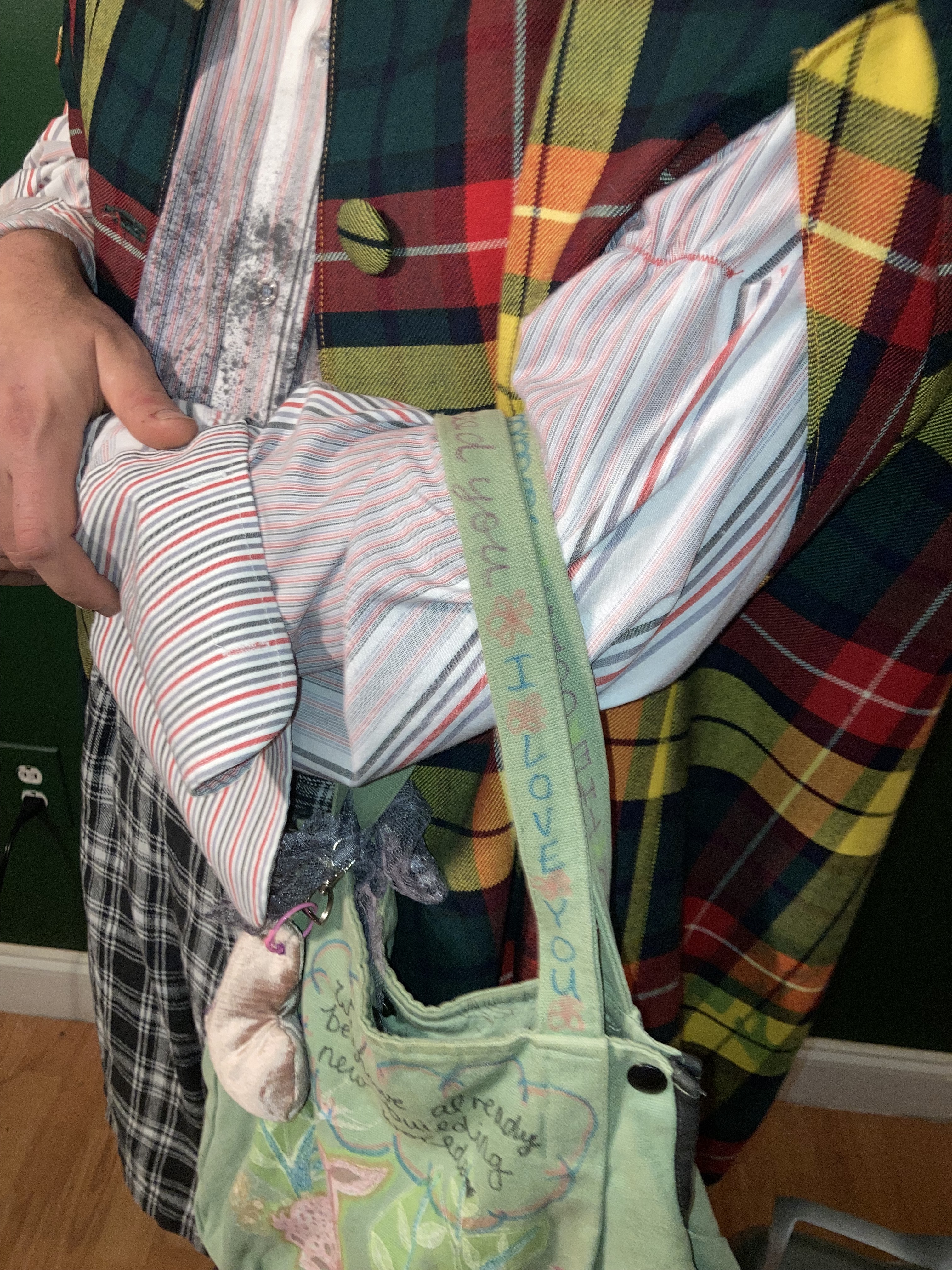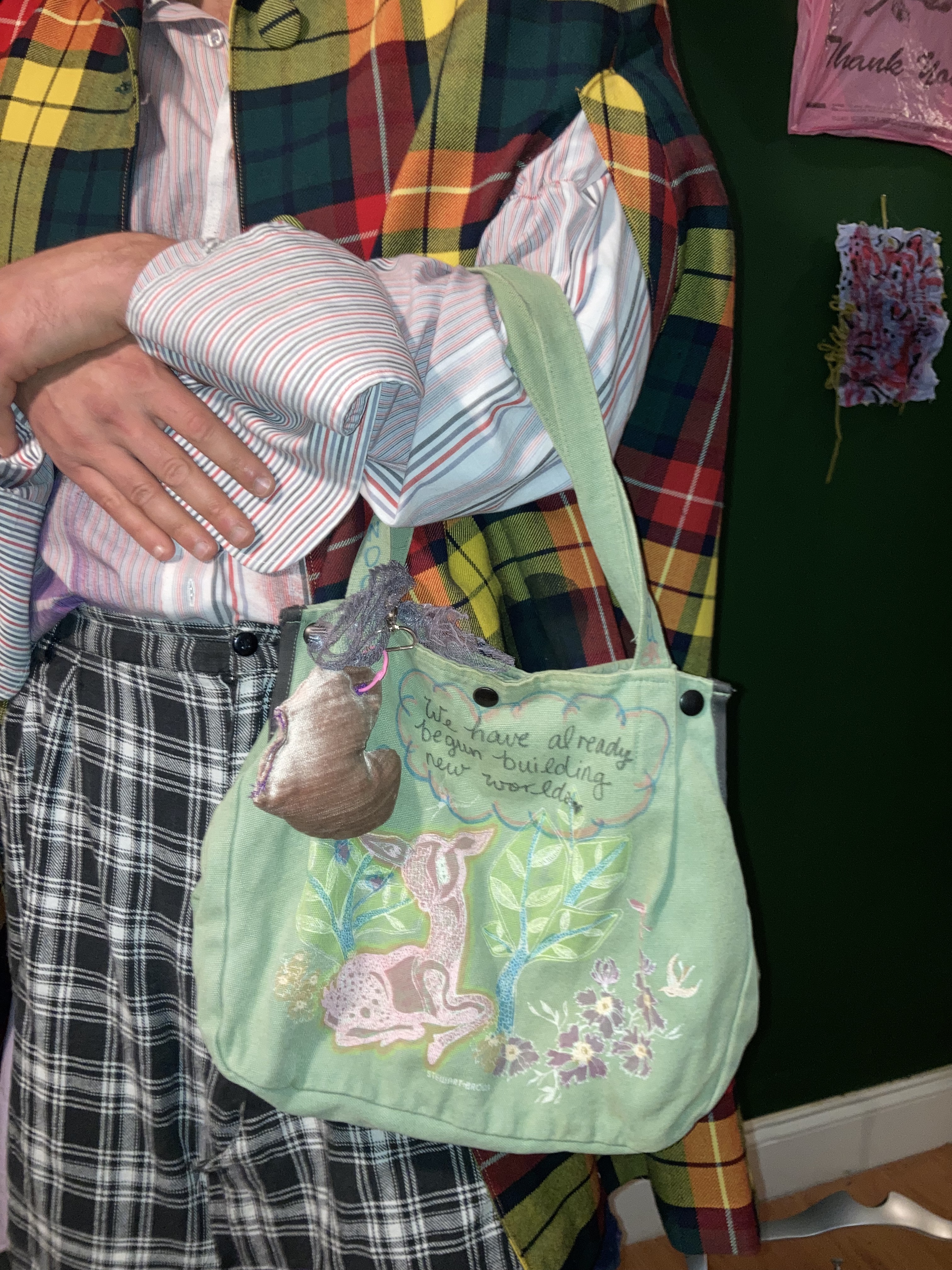 Perfect for those who swing wildly between realism and optimism. One deer says "I don't believe in the future of this society." The other says "We have already begun building new worlds." Secret messages also inscribed on the handles, includes puffy heart keychain and lace bow.
Indie Skirt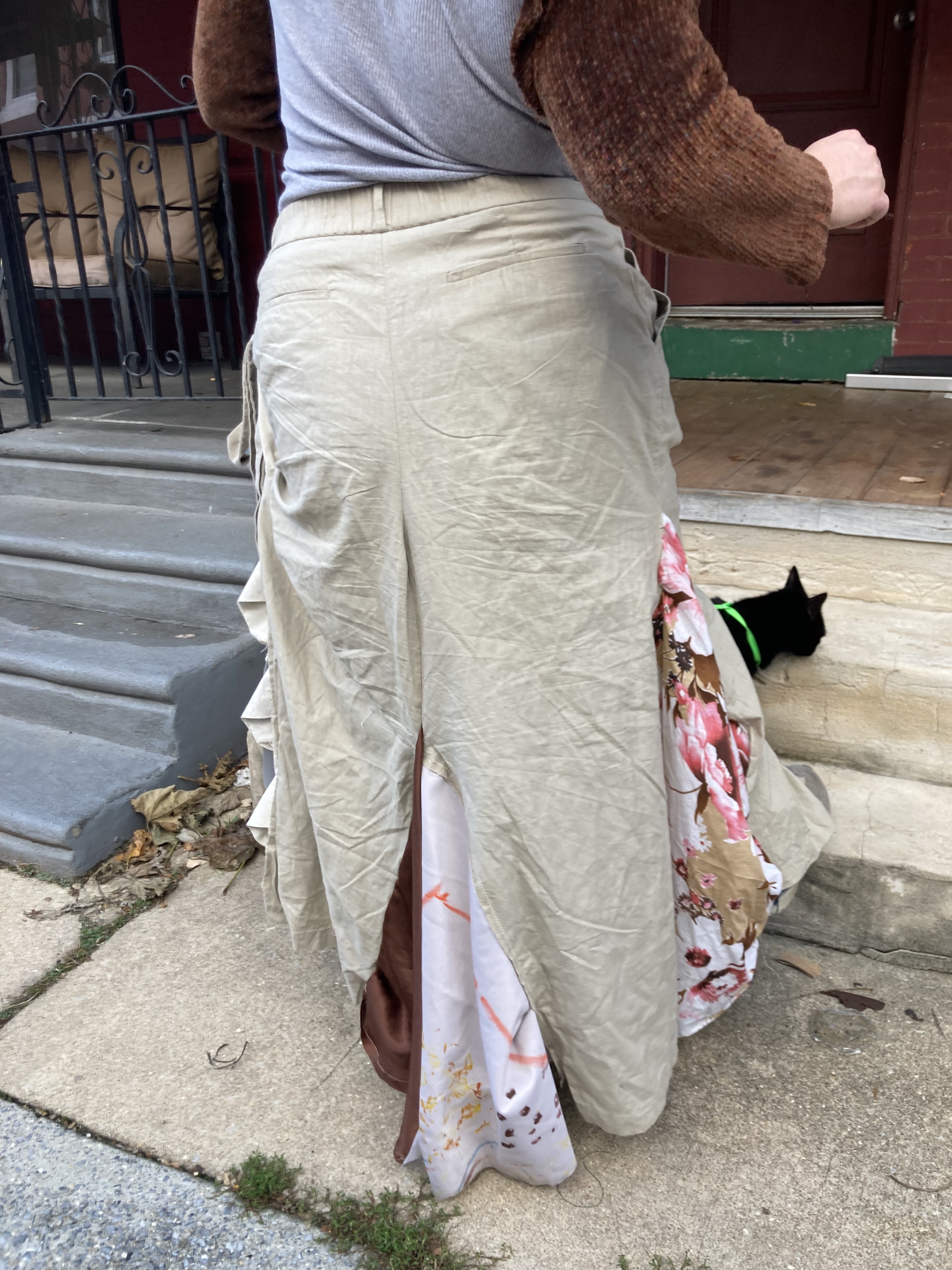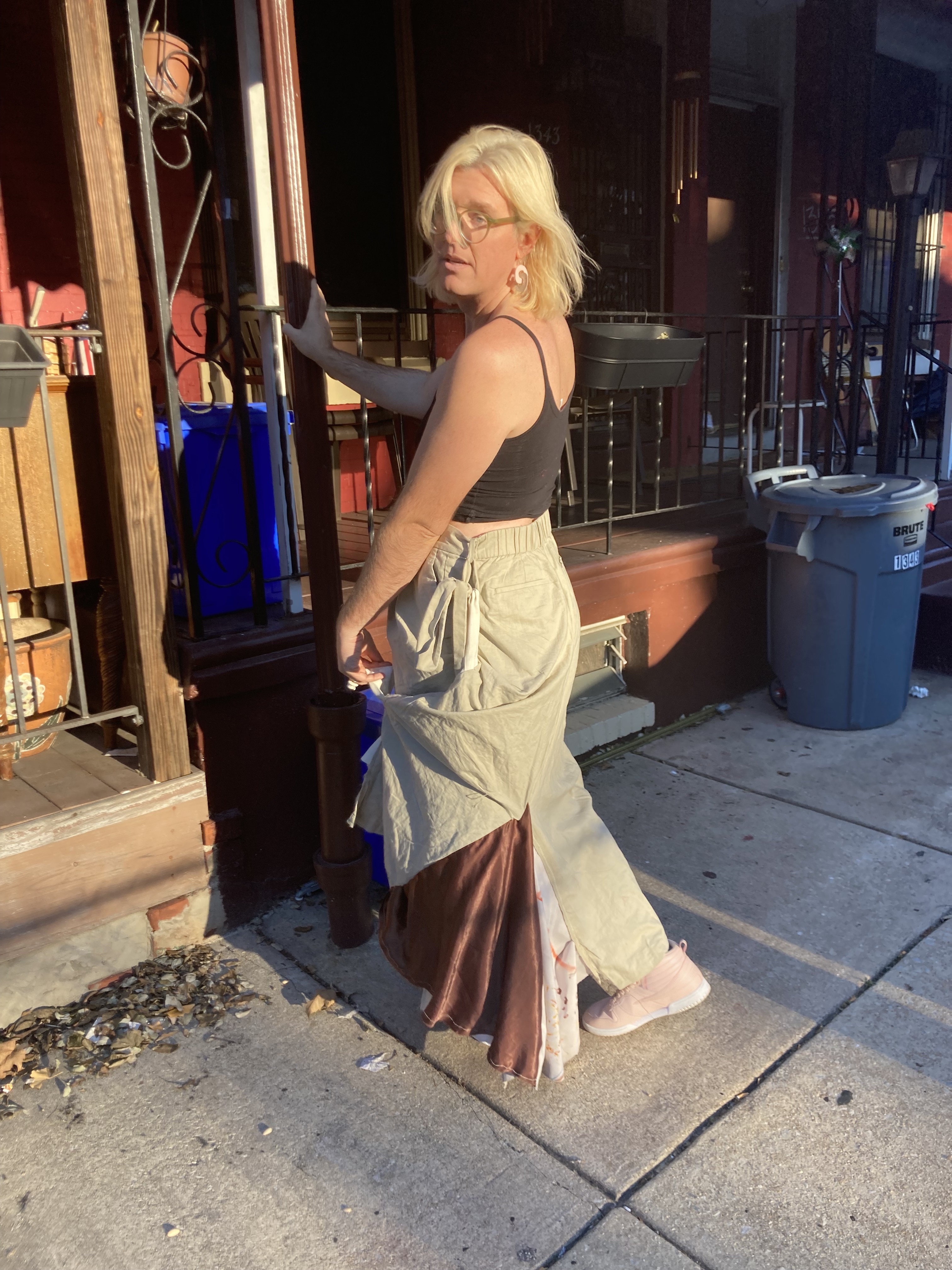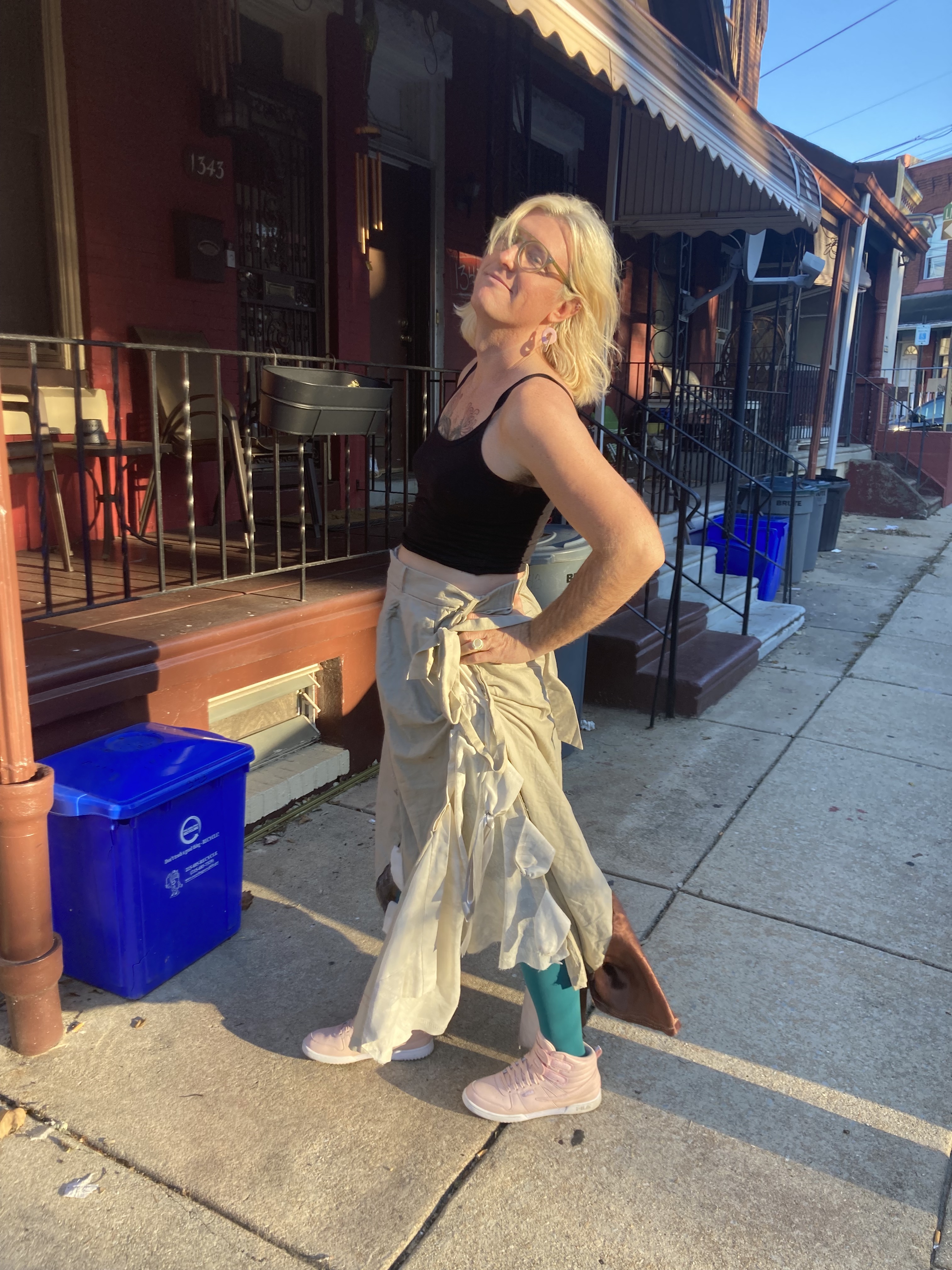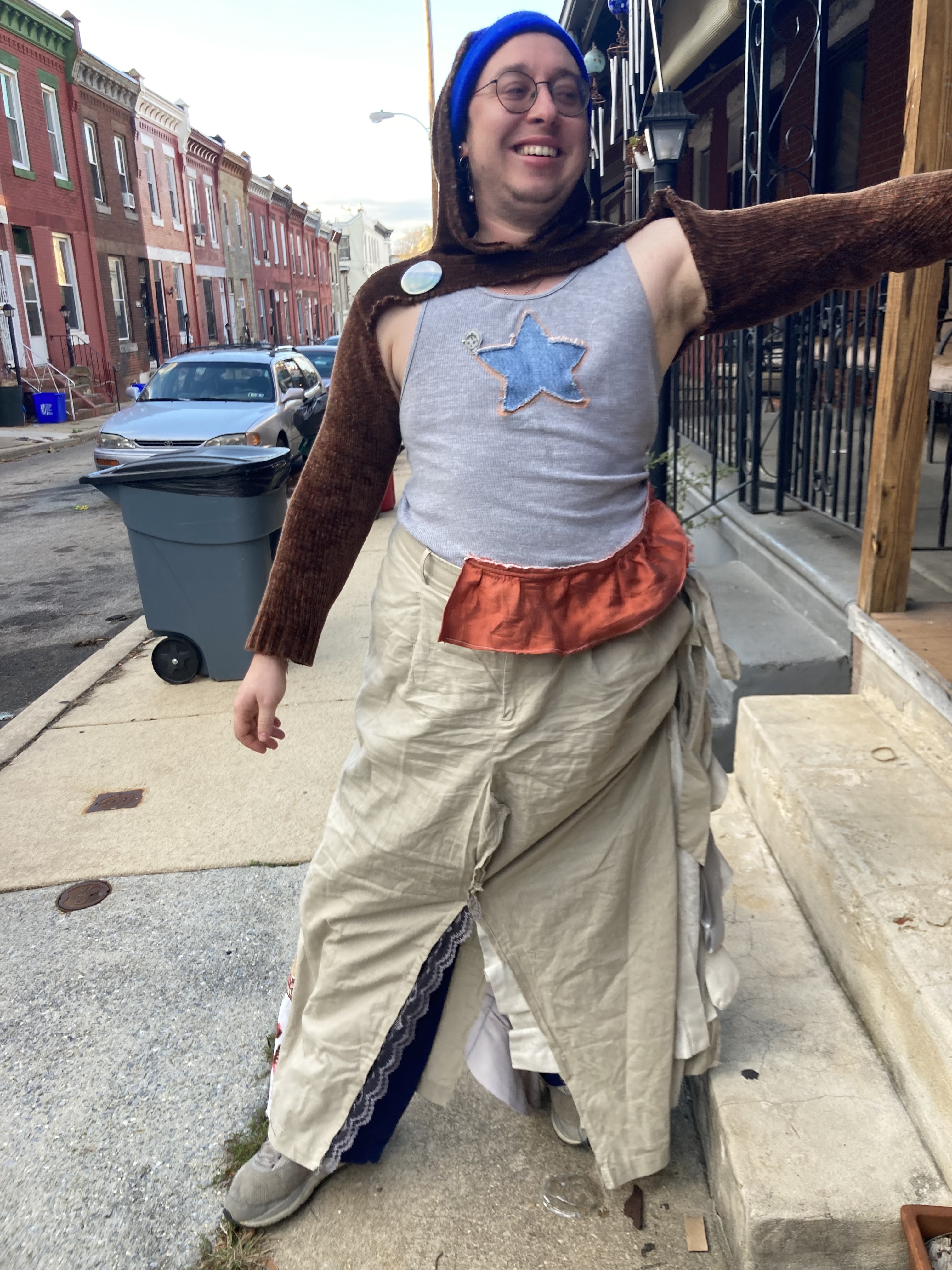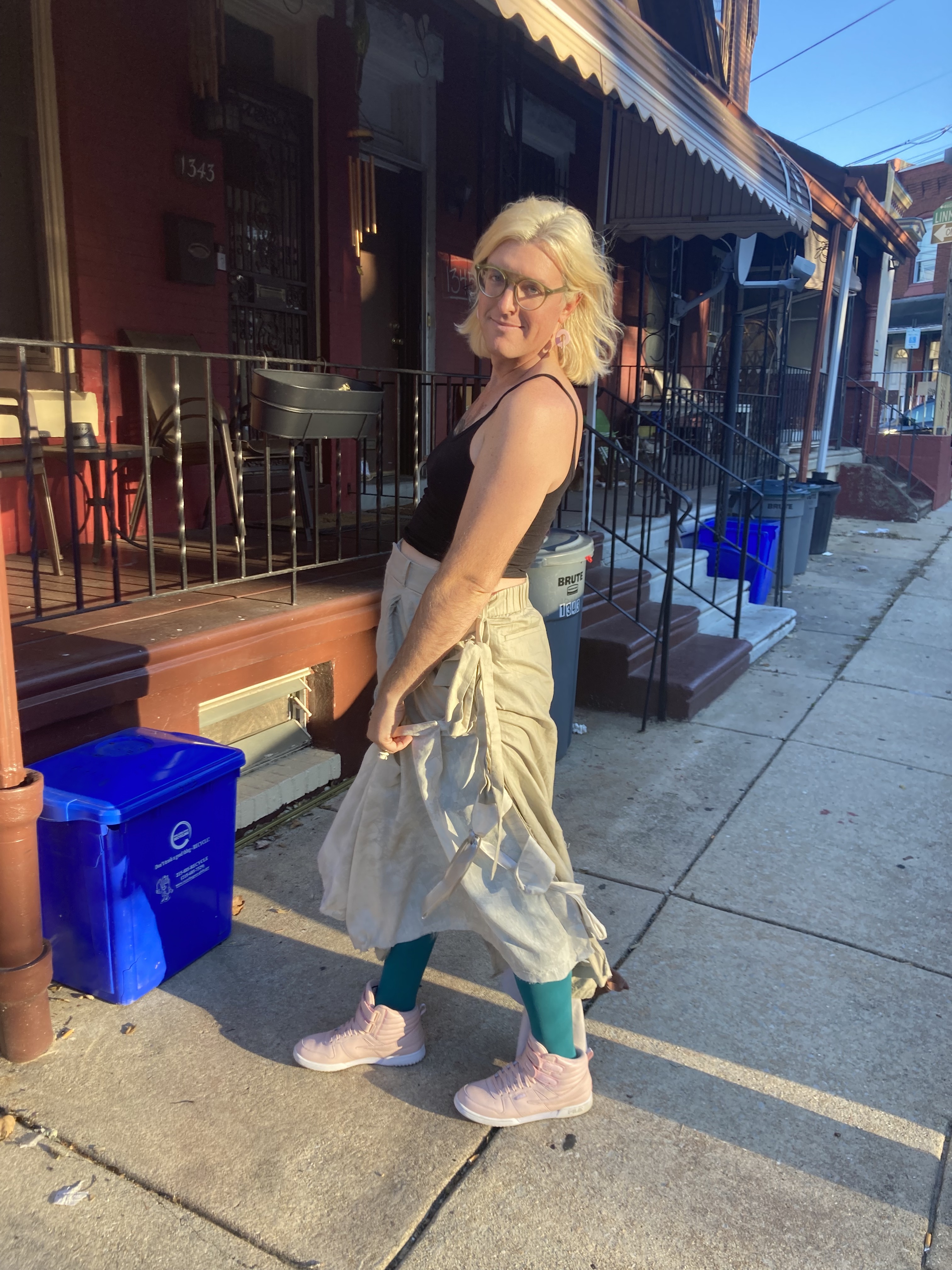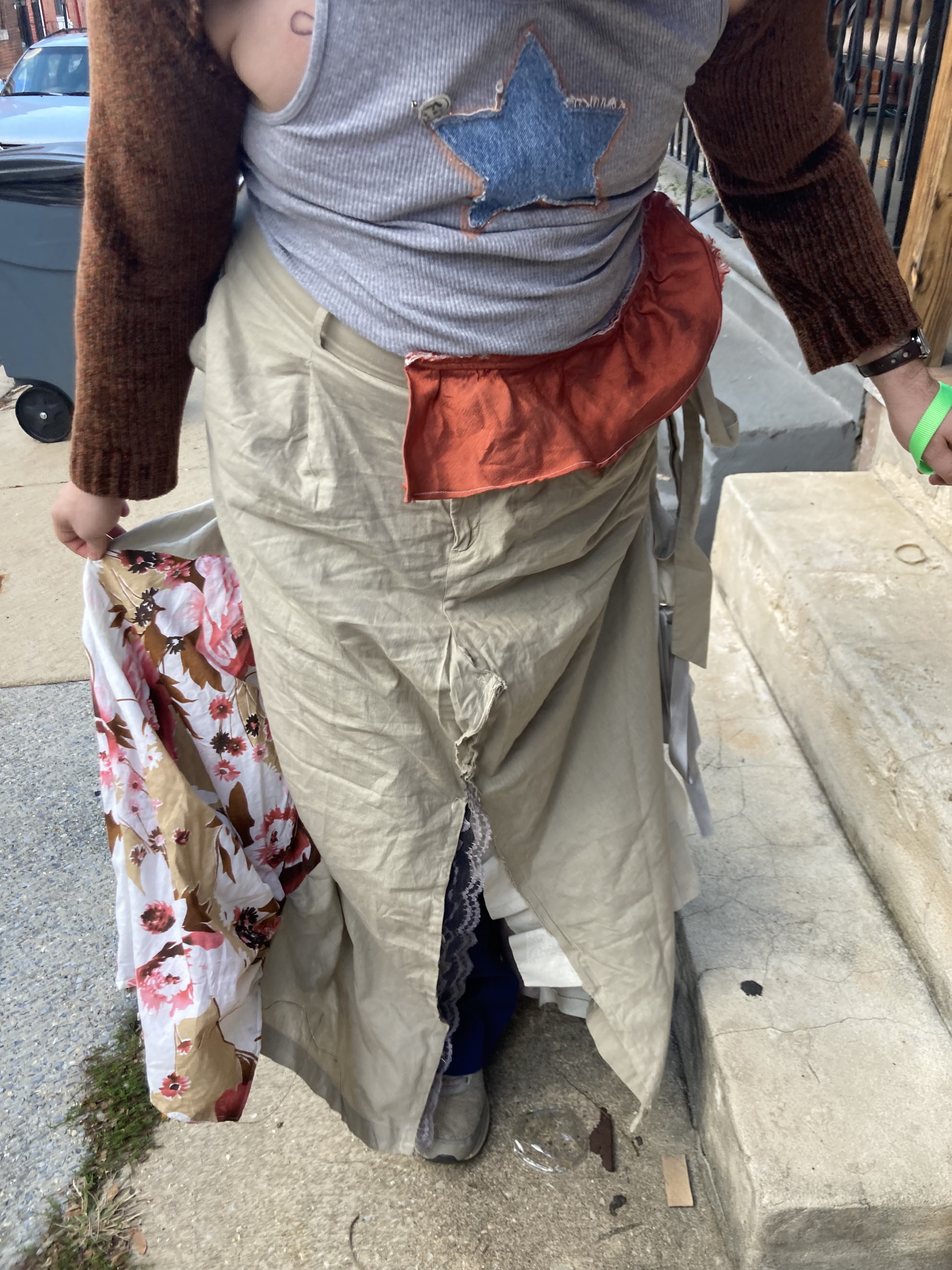 A long khaki skirt with many different patterns and details. Be the indie alt girl of your dreams!
waist: 19"-21"
hips: 26"-27"
length: 40"
Cup Shirt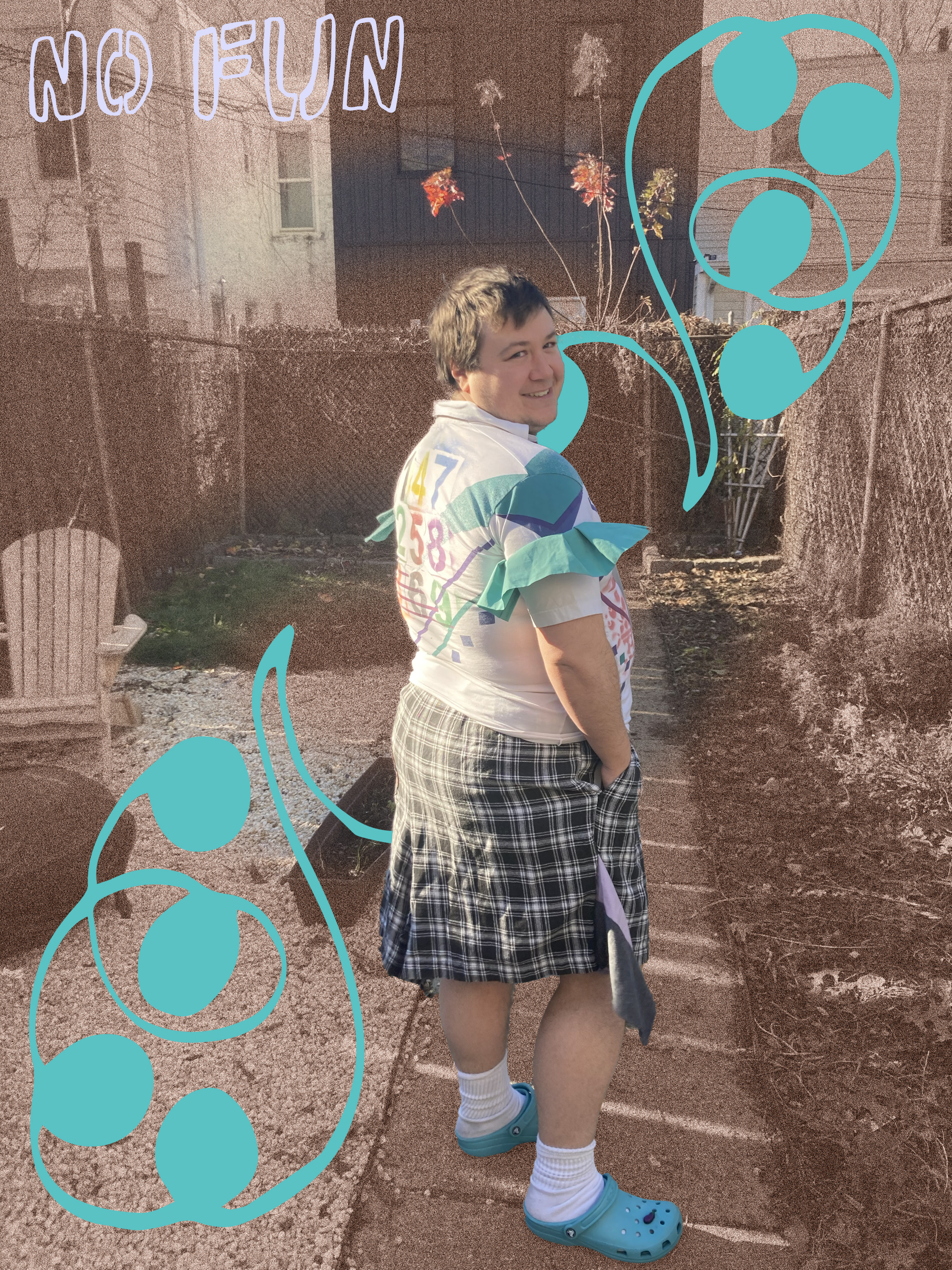 A polo with a cup-like pattern overlayed with numbers, houses, and tulips. Ruffle wings on the sleeves and a grey ribbon at the collar.
comfortable stretchy T shirt material, fits many different sizes
shoulder: 7"
chest: 20.5"
hips: 20.5"
length: 27"
sleeve: 2.5"
Body Joke Button Down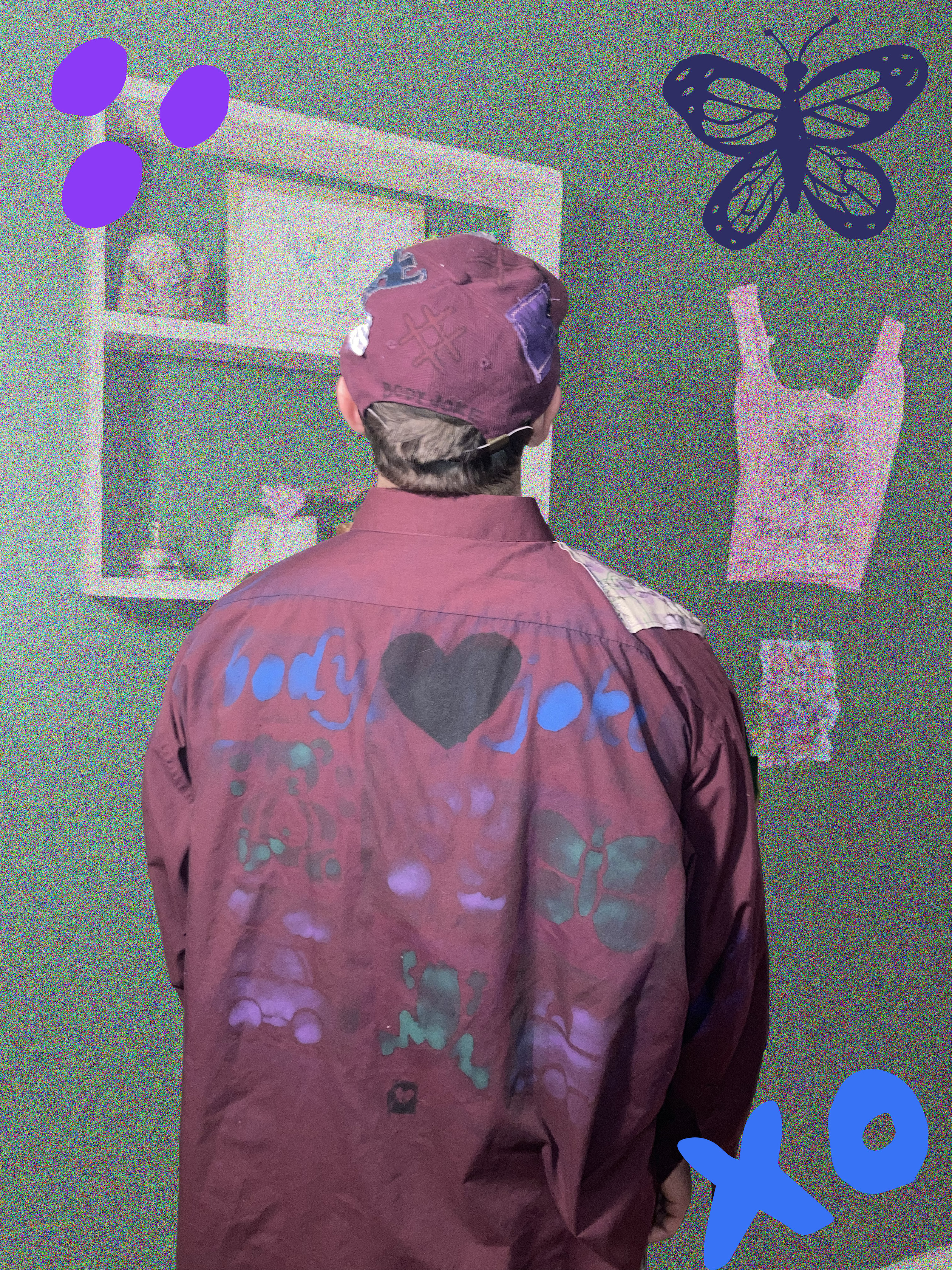 A sweet burgundy button down with patches and body joke, butterflies, frogs and others on the back. There is a small elastic gather at the front.
original label said "5X"
chest: 28"
shoulder: 9"
length: 31.5"
sleeve: 24"
Slut Bag
A durable tote complete with a zipper, a cellphone pocket, and ruffles. It says a slut is a person open to the possibility of every living thing. Which is- true.
RHCP Dress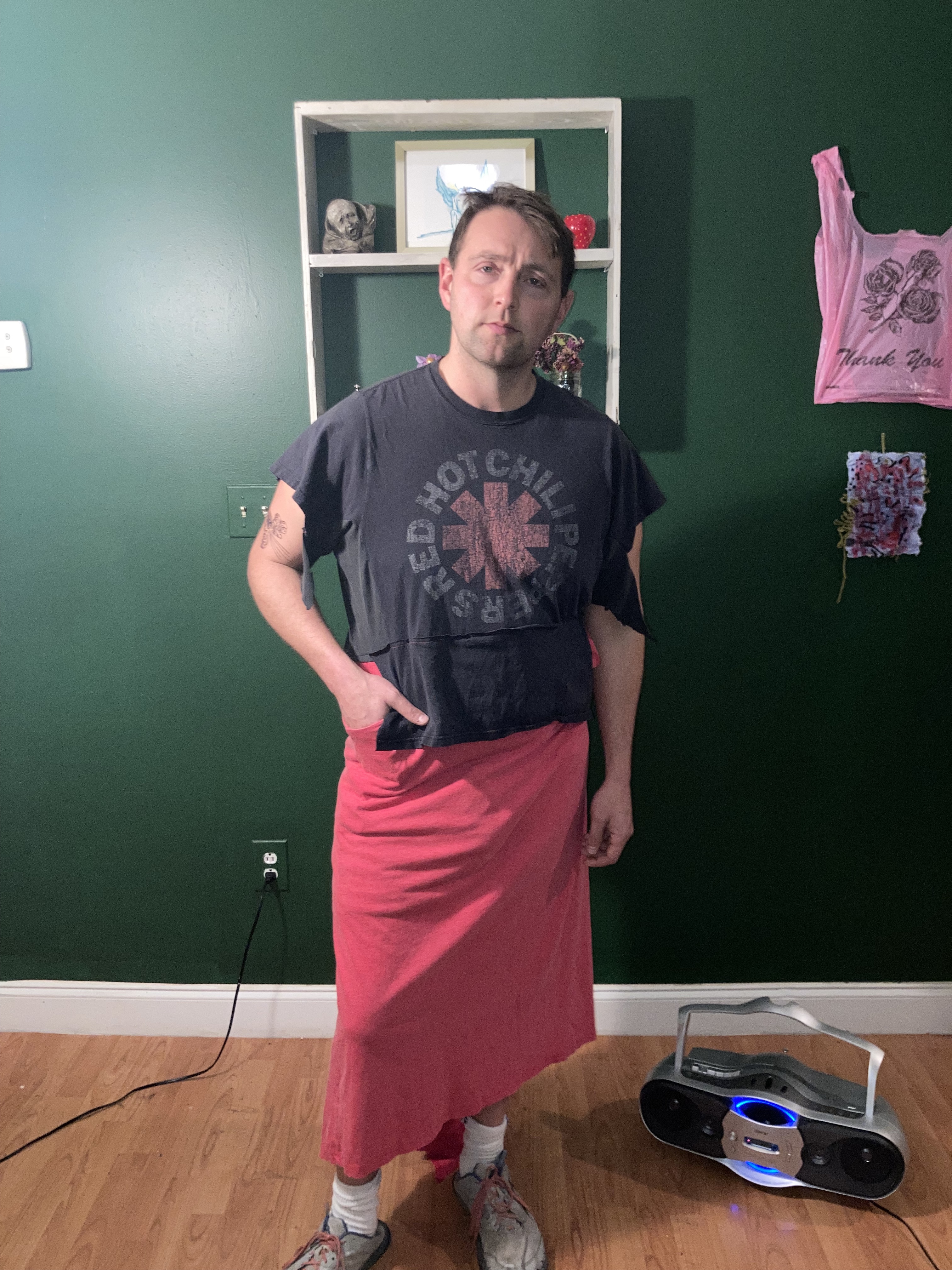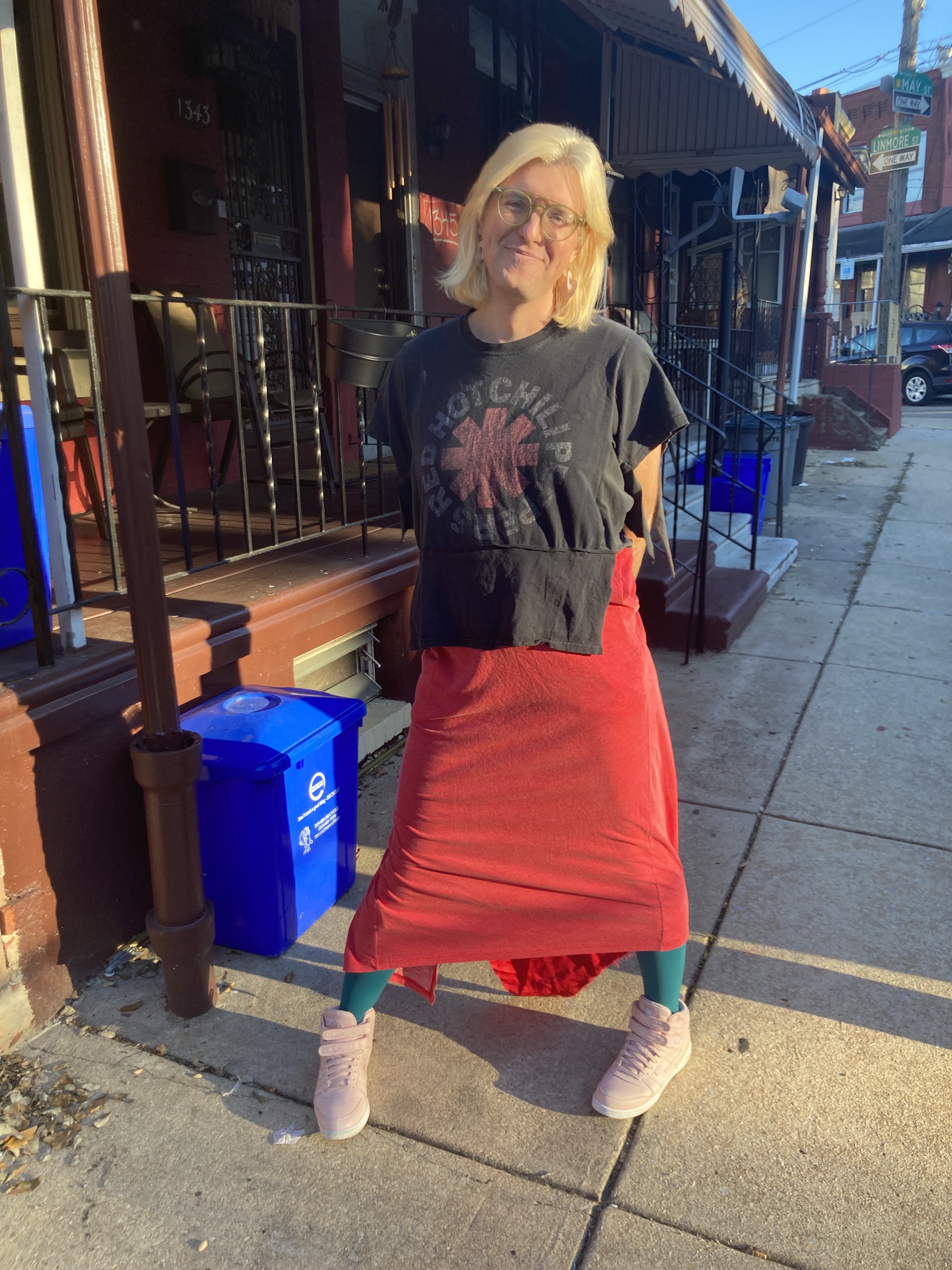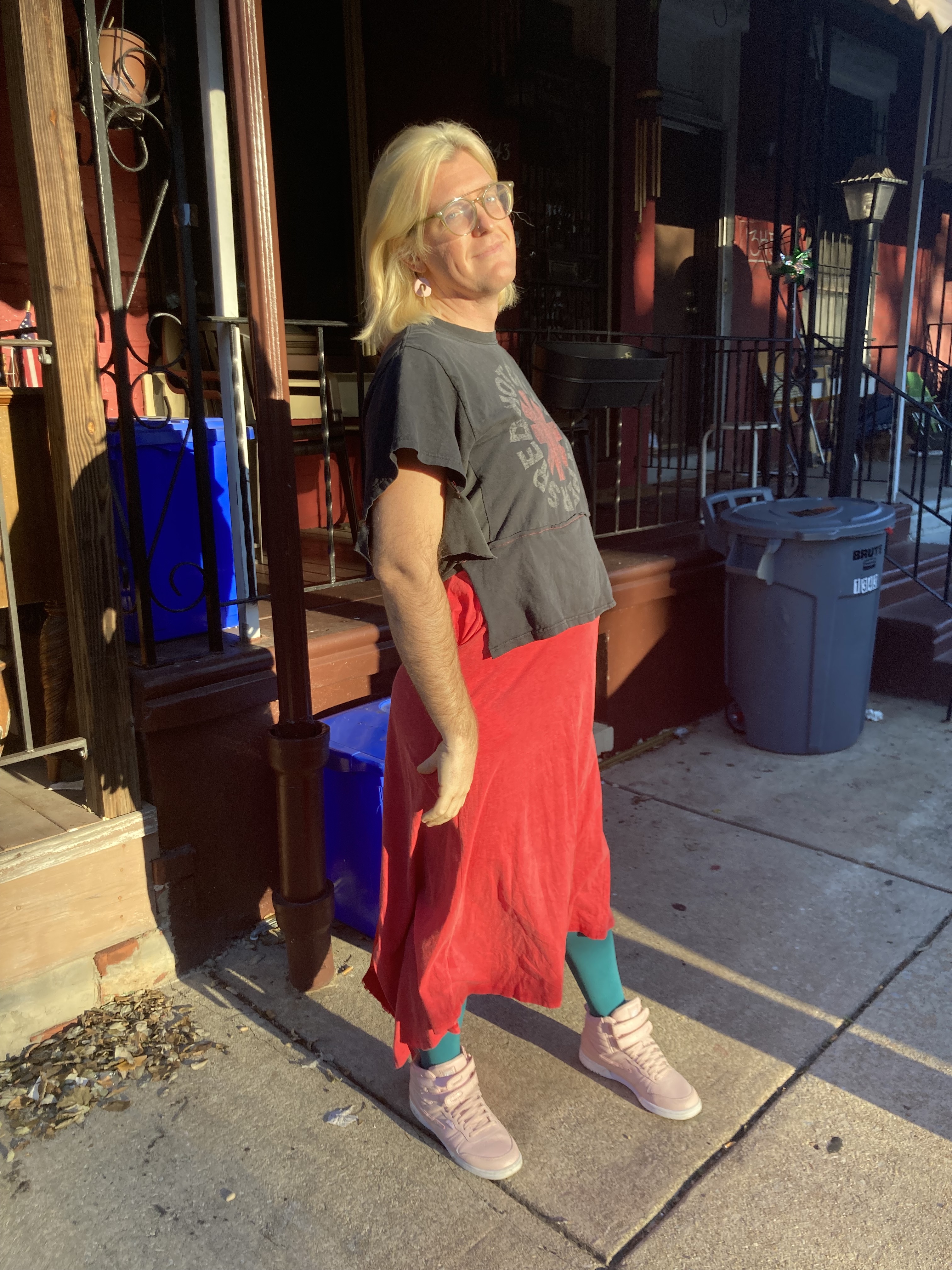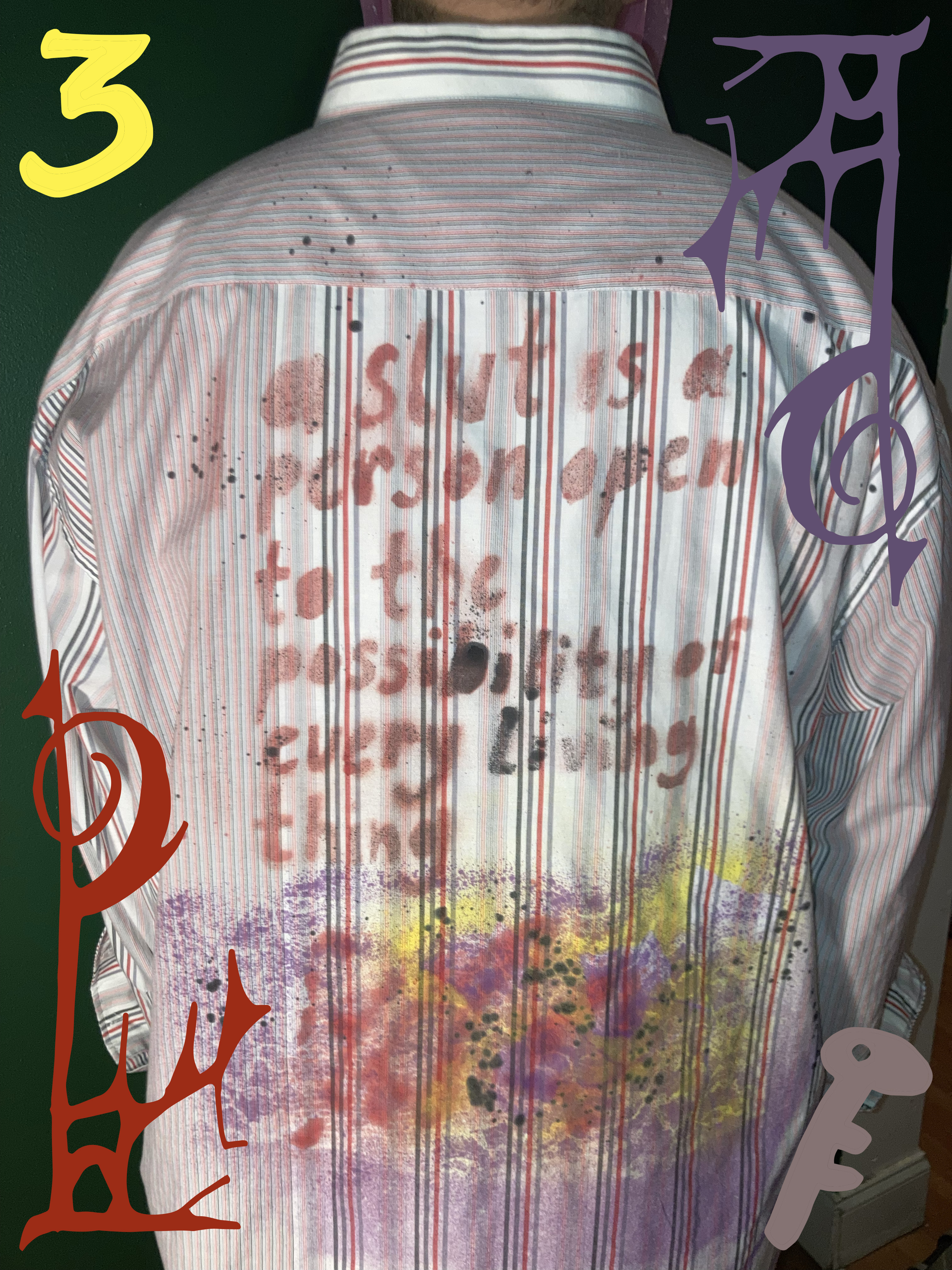 A truly comfy dress for the red hot chili peppers fans. The dress has pockets, a peek a boo detail in the back, and the slut poem subtley on the back as well as a red satin panel.
although pictured on thinner models, this dress can comfortably fit many sizes
waist: 22"
length: 54"
sleeve: 7"
hips: 21"-24"
chest: 22"
shoulder: 5"
Guess Top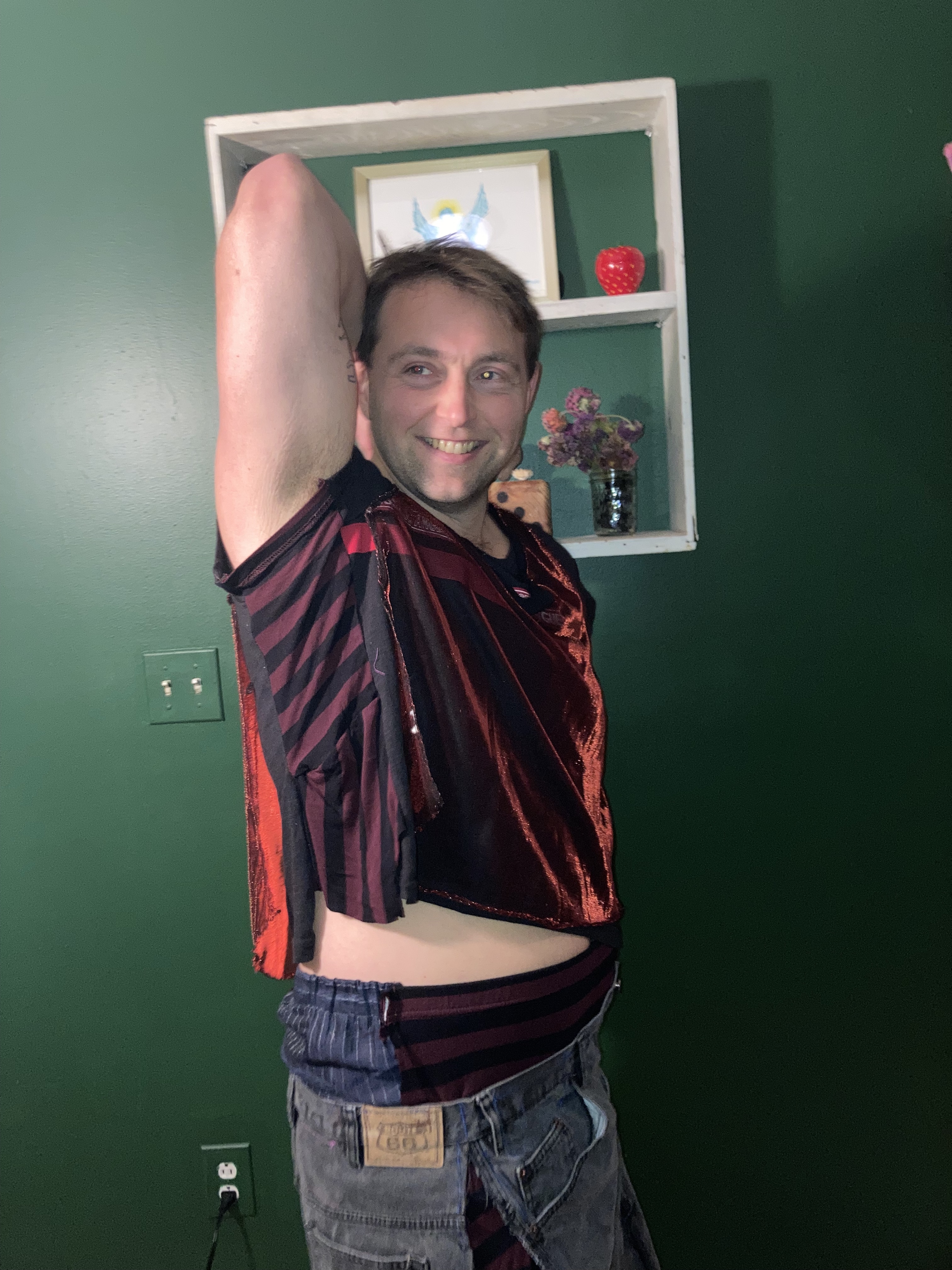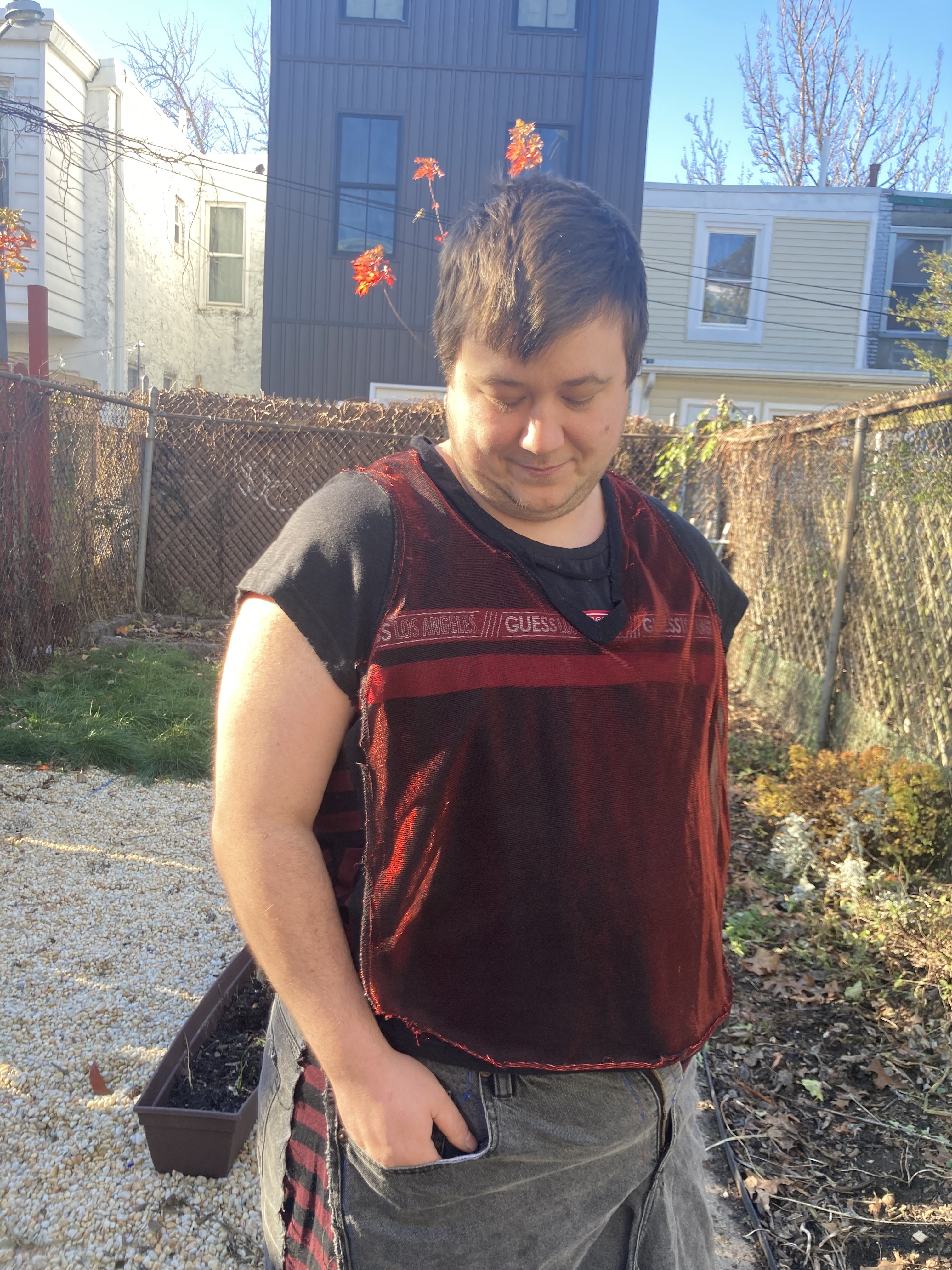 A sweet shimmery red placed over a GUESS top, with red and black striped panels on the sides. The bottom half of the shimmer is free for movement possibilities.
material is comfortable and stretches, fits many sizes
shoulder: 3.5"
chest: 23"
length: 21"
sleeve: 26"
Body Joke Skirt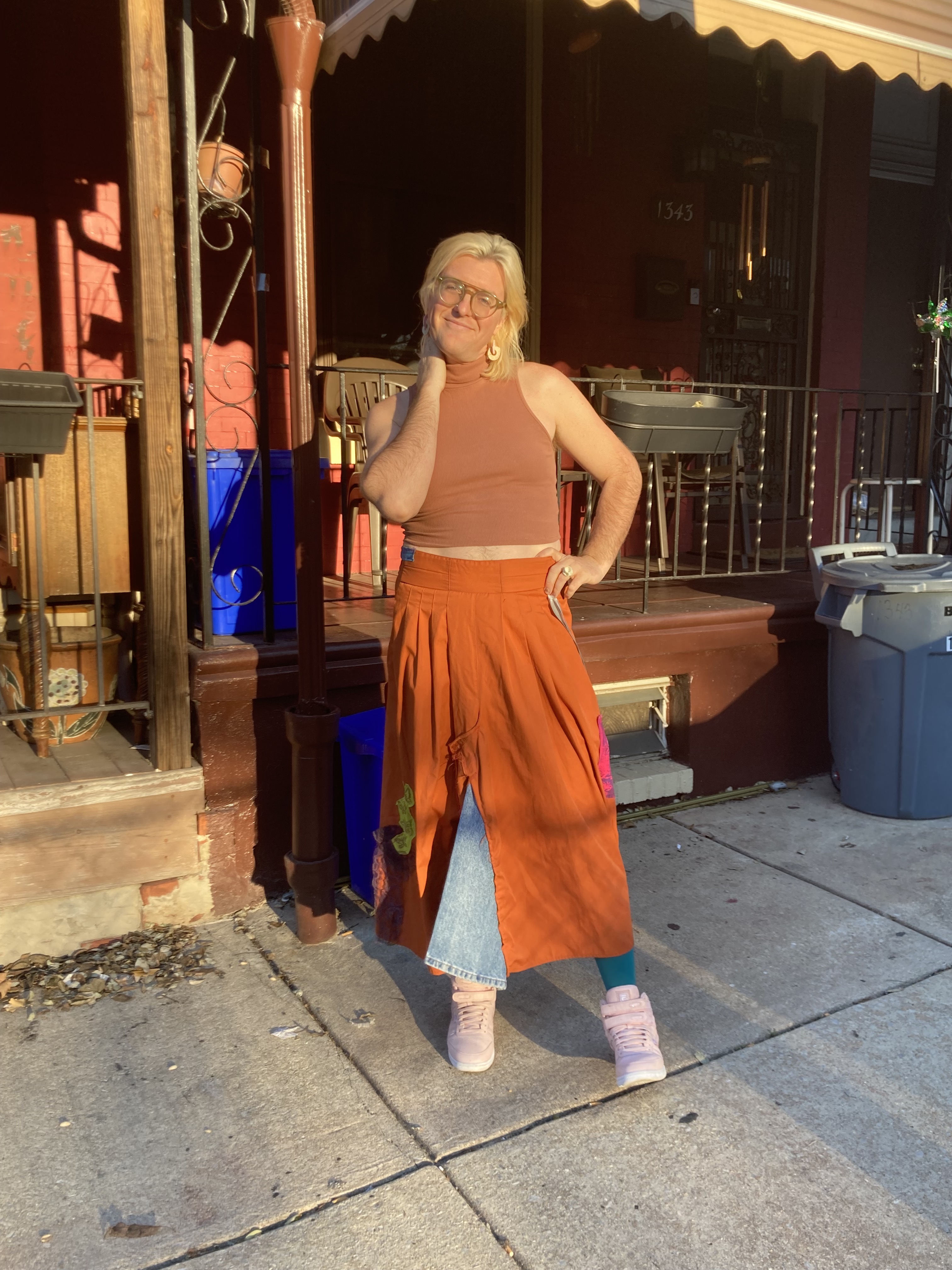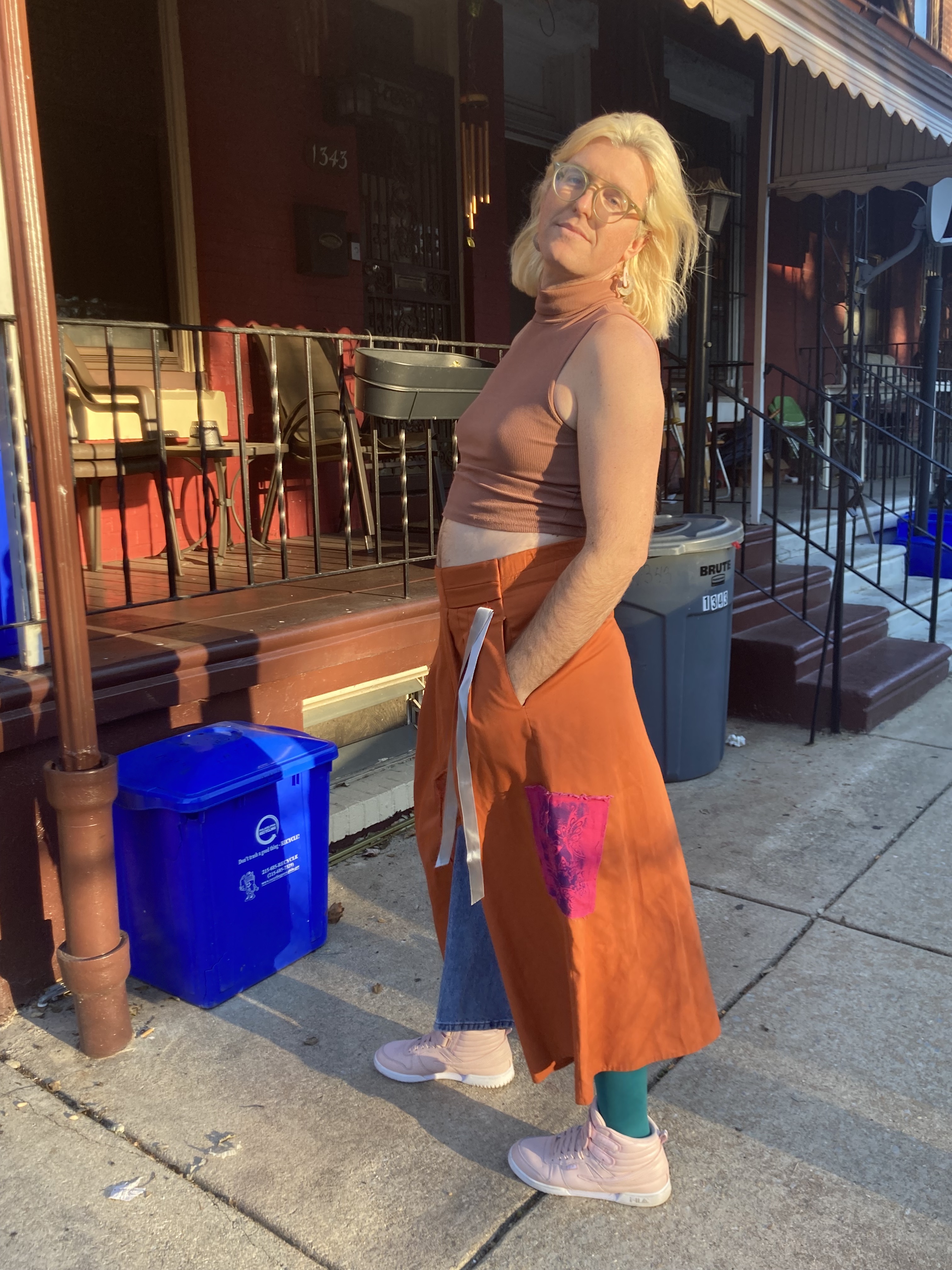 A comfy orange skirt with lace, ribbon, and patch details. Complete with body joke patch on the back.
waist: 17"-18.5"
length: 37"
hips: 21"-26"
Bjork Hat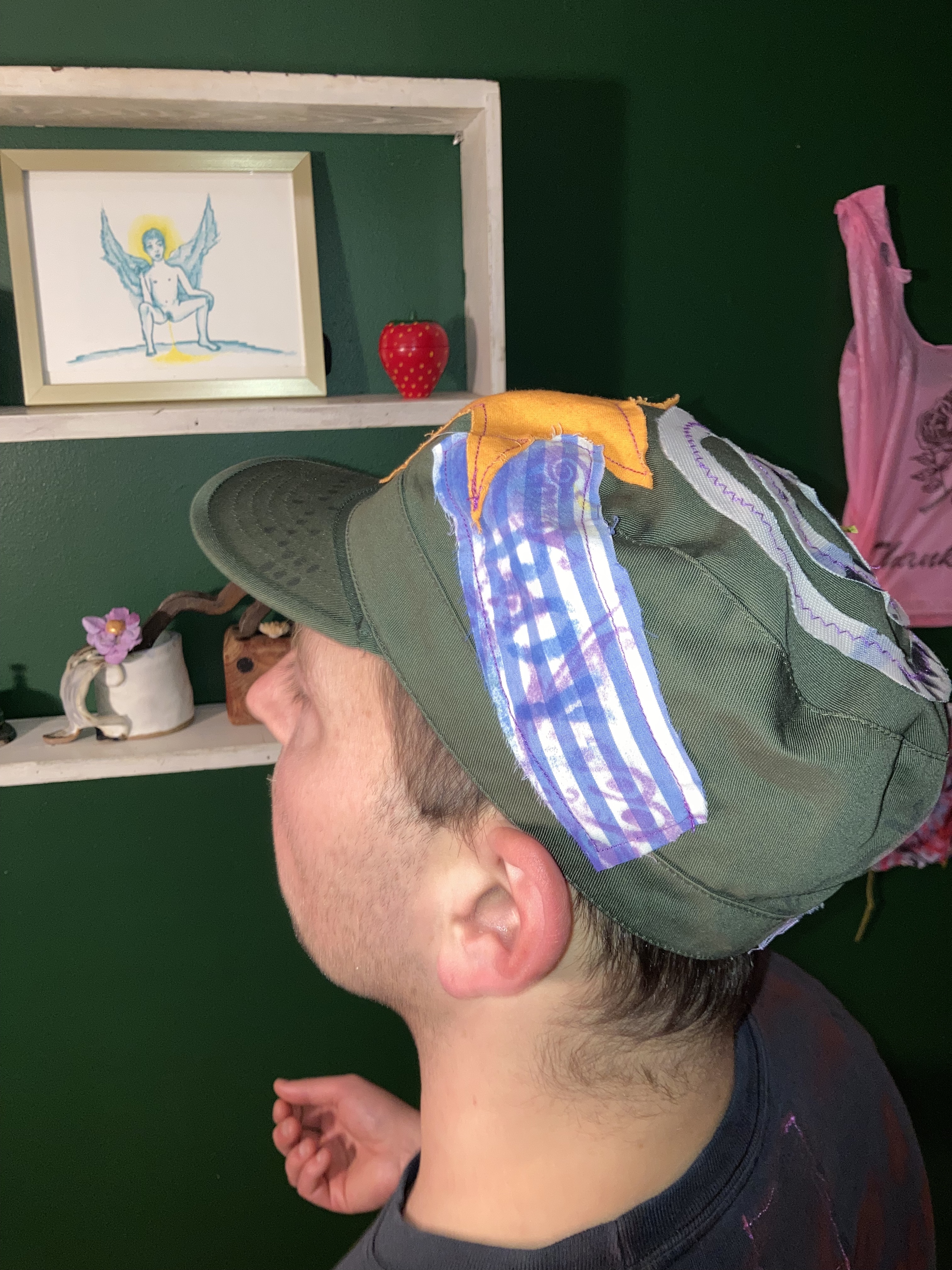 A little tribute hat with Bjork's famous quote "you shouldn't let poets lie to you" on the side, as well as stars, a spiral and other details.
Slut Vest
A comfy brown vest with the slut poem on the back, insect details on the front, and teal ruffles throughout.
fits up to a 3-4 X
Book Bag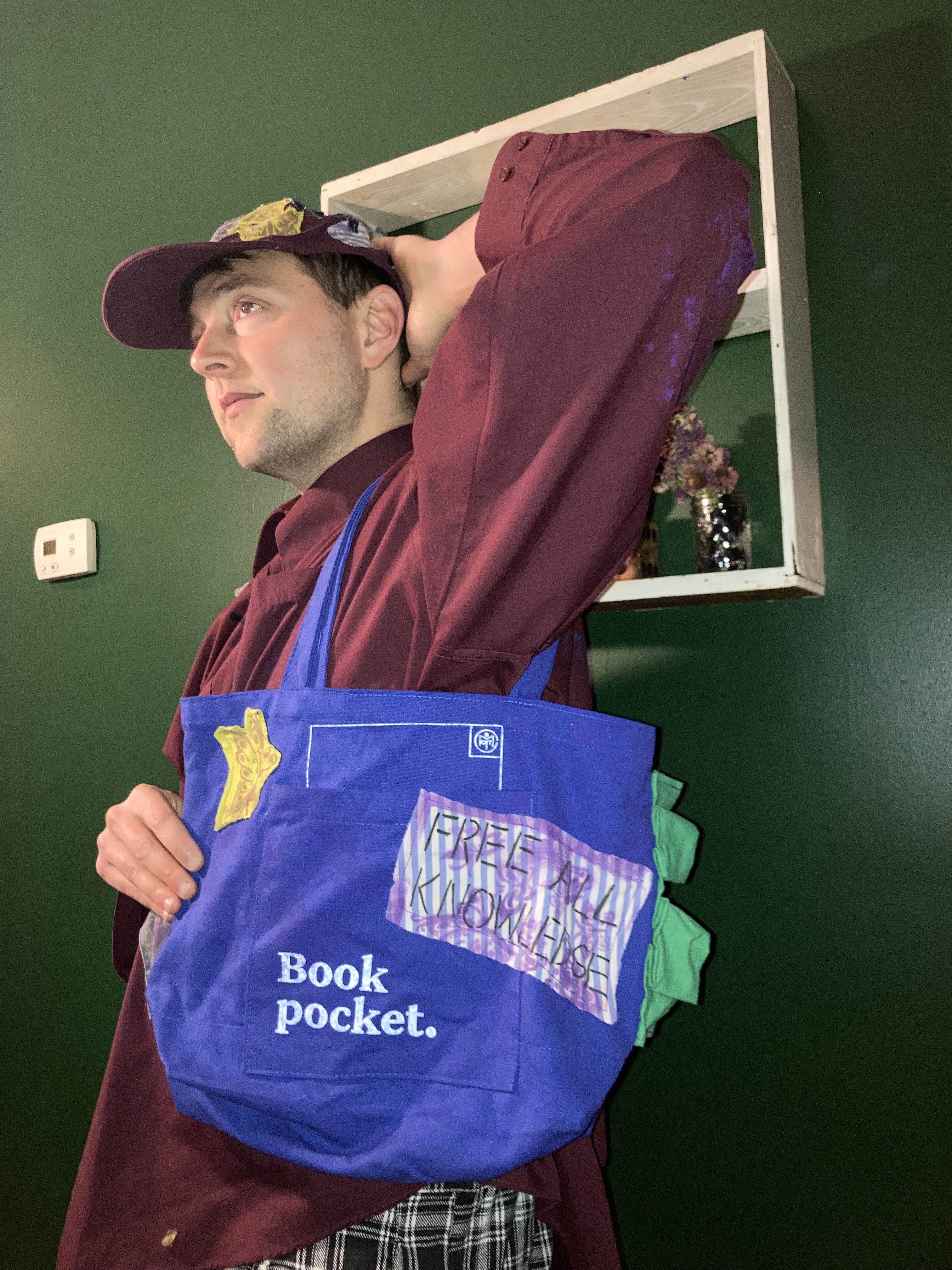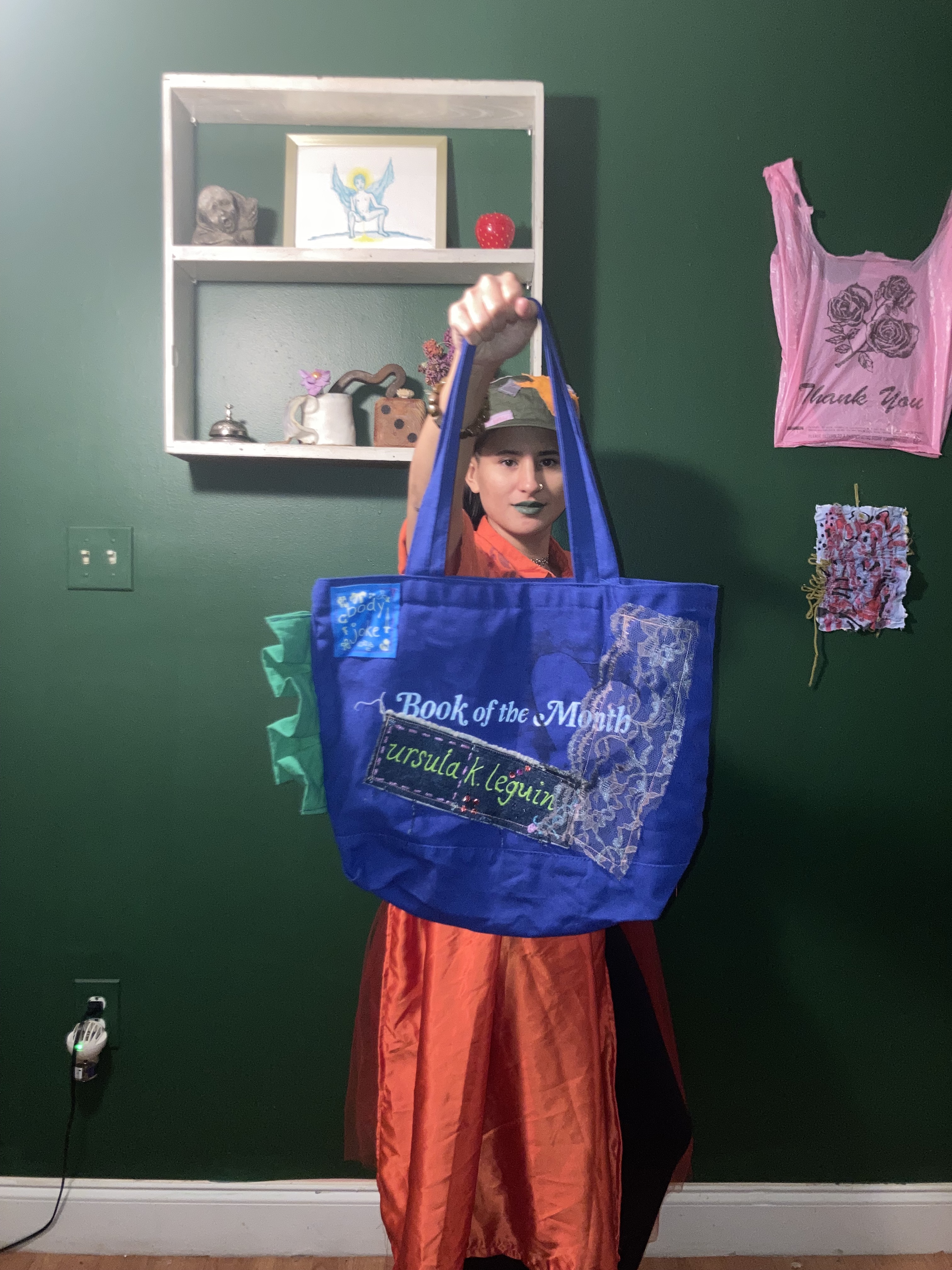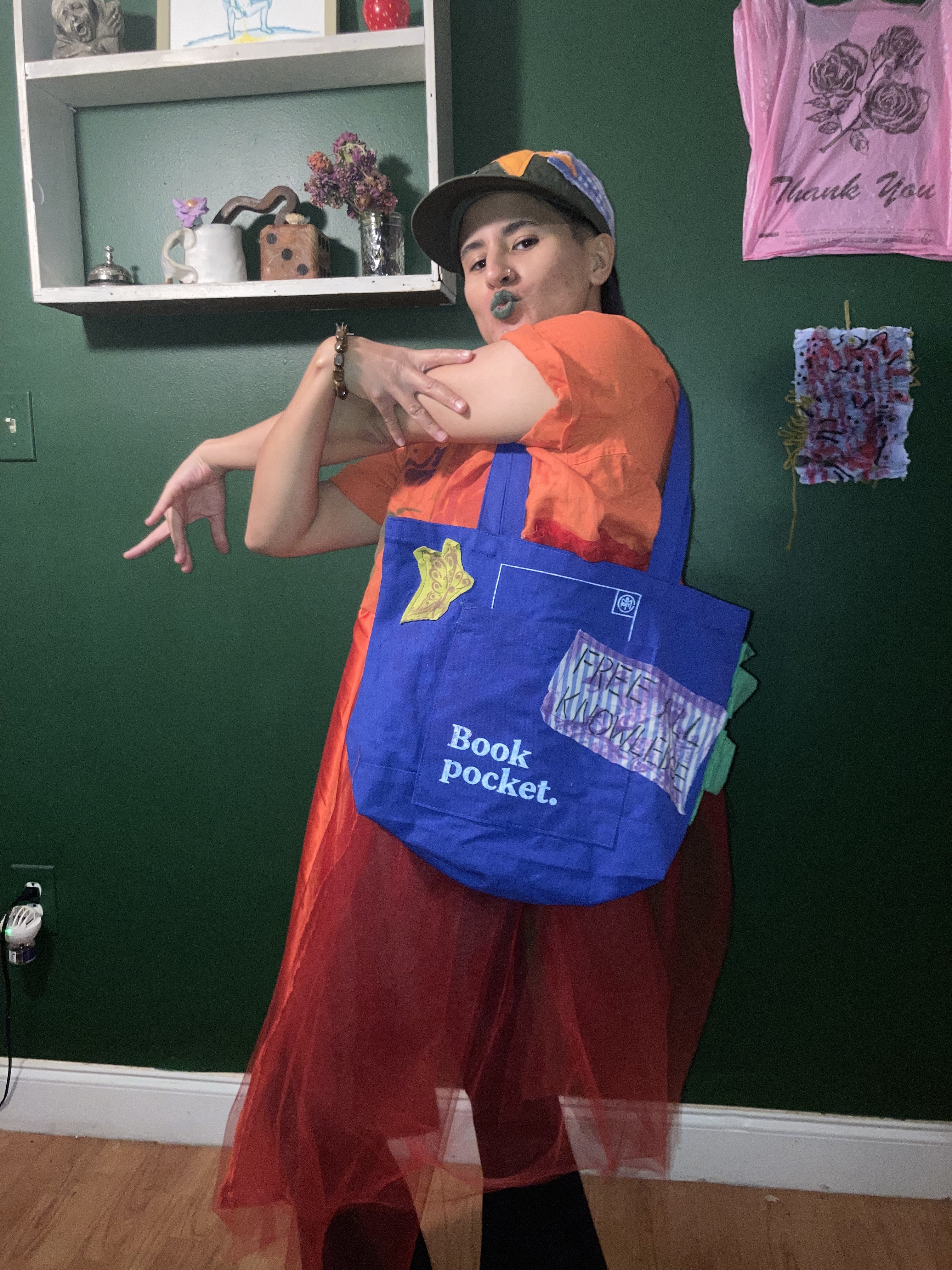 For the fans of Ursula K Le Guin and freedom of knowledge! Plenty of space for all your books!